Try these delicious, healthier alternatives to brownies – perfect for Christmas dessert!
Makes: dozen brownies (6 servings)
INGREDIENTS
---
200 grams walnuts, soaked and dehydrated
6 tablespoons pitted dates
6 tablespoons carob powder or cocoa powder
1 teaspoon of cherry extract
25 grams chopped walnuts, soaked and dehydrated
25 grams dried pitted cherries, chopped
3 tablespoons water
METHOD
---
Place the 200 grams of walnuts in a food processor outfitted with the "S" blade and grind them until they are the consistency of meal.
Loosely separate the dates, and add them to the food processor. Continue to process until the mixture is well combined.
Add the carob or cocoa powder and the cherry extract, and process to mix. Transfer the brownie mixture to a large mixing bowl.
Add the remaining walnuts and the cherries to the brownie mixture, and sprinkle with the water.
Mix well with hands.
Pack mixture into a 7 by 7-inch brownie tin. Chill for at least one hour before slicing and serving.
Store in an airtight container in the refrigerator for up to one week or in the freezer for three months.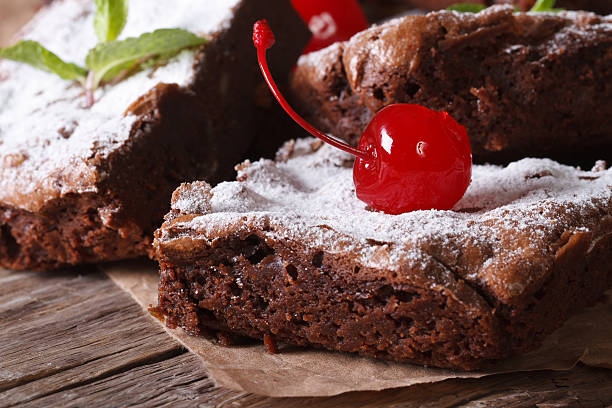 ---
Other chocolate based recipes:
---