A delicious recipe created by our raw food chef Magalie at Amchara Gozo.
INGREDIENTS
250g almond milk
150ml water
90g quinoa, uncooked
300g apples grated with skin
1 tablespoon ground cinnamon
1 tablespoon ground cardamom
1 vanilla pod, split
16g almonds (broken in small pieces, for topping)
1 tbsp. maple syrup or honey.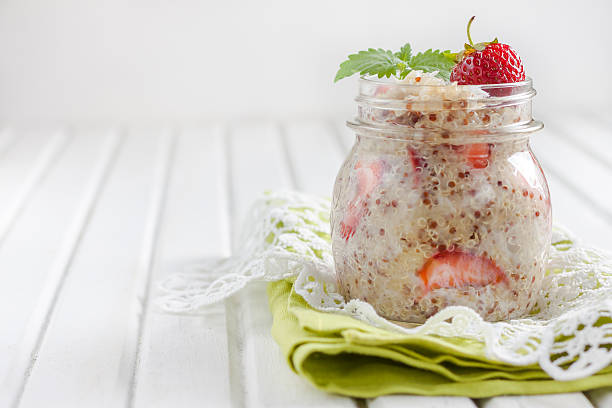 METHOD
Rinse quinoa under cold running water. Combine with water and milk in a pot and bring to the boil. Reduce the heat and cover. Add cinnamon, vanilla and cardamom. Cook for 20 minutes until soft. Add apple. Cook for 5 minutes until creamy. Add more milk (if needed) for a creamier texture. Top the quinoa with the broken almonds and a date.
---
Other breakfast topics & recipes:
---