Raw Savoury Recipes:
(1) Raw Sushi | (2) Raw Thai Salad | (3) Raw Pizza Base | (4) Raw Wraps | (5) Raw Flax Crackers
---
(5) Raw Cashew Dressing or Dip | (6) Raw Guacamole | (7) Strawberry Jalapeno Salsa
---
(8) Raw Veggie Burger | (9) Raw Cashew Milk
---
Raw & Sweet Recipes:
(a) Raw Chia Pudding | (b) Raw Breakfasts | (c) Raw Brownies | (d) Raw Carrot Cake
---
---
Raw Sushi
Love sushi but trying to cut out grains? Our raw food chef Magalie from Amchara Gozo has created this delicious alternative.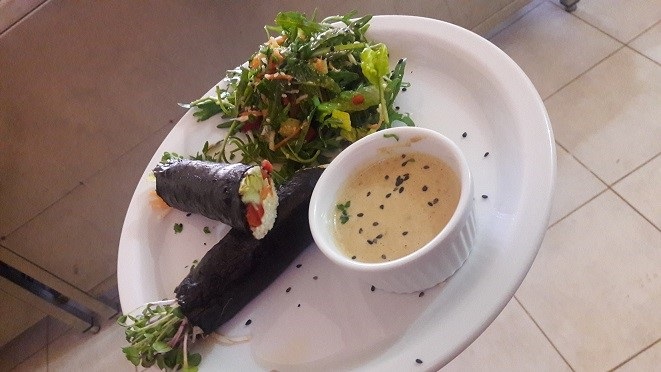 INGREDIENTS
2 raw nori sheets
1 handful of cauliflower (shredded)
1 medium carrot, shredded
1 cucumber, cut in length
½ avocado, cut in length
2 tbsp. apple cider vinegar
Sea salt
1 tbsp. sesame oil
White Miso Honey Mustard Dressing:
100g white miso
15g honey or agave
30g lemon juice
26g mustard
4g sea salt
2g garlic cloves
100g water
143 10g olive oil + 10g sesame oil
METHOD
Add the apple cider vinegar, sea salt and sesame oil to the shredded cauliflower. Let it marinate for 30 minutes.
Place your nori sheet add the cauliflower, carrots and other veggies – roll.
Eat with the miso dressing.
Here is another excellent "No Rice Raw Vegan Sushi" by theglobalgirl.com
---
Raw Thai Salad
Raw food chef and nutritional therapist Magalie at Amchara Gozo has created a delicious Thai salad – perfect for the warmer months.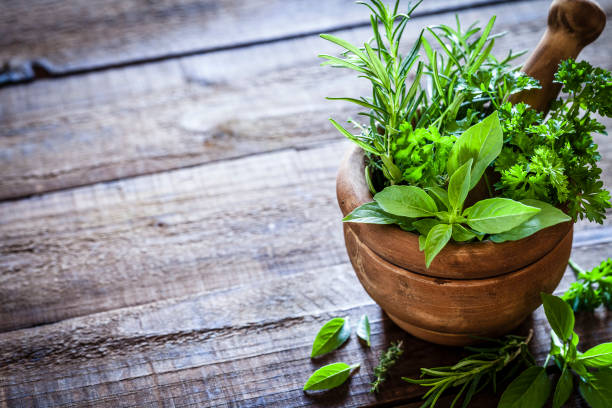 INGREDIENTS
Dressing
96g lime juice
55g tamari sauce
46g olive oil
10g zest lime
10g garlic cloves
6g grated ginger
21g honey
3g kaffir leaves
11g chilli
Salad
392g green mangos or green papayas, julienne
2 spring onions, julienne
2 red peppers, julienne
1 large handful coriander, chopped
Cashew Crunch
242g cashews
Zest of ½ lime zest
1.5 tsp. sea salt
METHOD
Mix the ingredients for salad in a large bowl. Toss and add dressing. Serve with cashew crunch on top.
---
Raw Pizza Base
Grain free, dairy free and yeast free – this raw pizza base is a tasty alternative for those wanting to steer away from grains but still want pizza in their life! Created by one of our raw chefs Lucka at Amchara Gozo and is a favourite amongst our guests.
Essential equipment
Food processor
Dehydrator (Excalibur)
INGREDIENTS
1 cup sunflower seeds, soaked for at least 4 hours
1 cup pumpkin seeds, soaked for at least 4 hours
1 cup of almond or brazil nut pulp leftover from making nut milk
2 tsp psyllium husk
1 clove garlic, finely minced
3 tsp Herbs de Provence
2 Tbsp of tamari sauce
Salt to taste
Water to thin the batter (1 – 1&1/2 cups)
METHOD
Combine and process all the dry ingredients until you see fine crumble.
Add the remaining ingredients and process well. The mixture should be slightly sticky.
Take the batter out and form a ball in your hands
Place the ball on a Teflex sheet or parchment paper.
Smooth out the ball into one round, or make small rounds for individual pizzettas.
Dehydrate on the lowest temperature setting (118 degrees Celsius) for about 6 hours. If you prefer crunchier pizza, dehydrate overnight.
Flip the pizza and place it on the screen. Dehydrate for couple more hours – the dehydration time depends on the humidity in your kitchen.
Top it with your choice of topping and enjoy!
If you have any leftovers, dehydrate it into crunchy crackers to accompany your soups.
Recipe by Lucka K.
---
Raw Marinara Sauce Wraps
Create delicious raw wraps with as little as your leftover sauce and psyllium husk powder! A great alternative to wheat wraps, this recipe is grain free, dairy free and sugar-free and was created by our chef Lucka, at Amchara Gozo.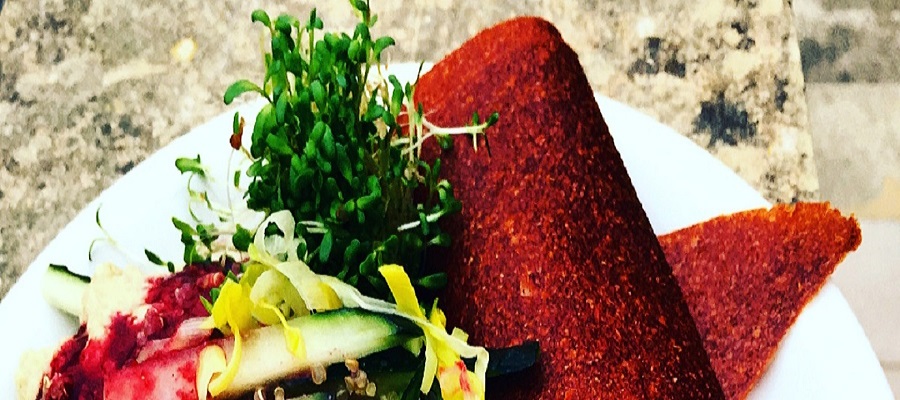 INGREDIENTS
4 cups leftover marinara sauce
1 tablespoon of psyllium husk.
METHOD
Take your marinara sauce and 1 tablespoon psyllium husk powder per 4 cups of sauce and blend together.
Spread 1 cup of mixture individually on a teflex sheet and dehydrate for 4-6 hrs.
Do not flip the wraps (as they could develop wrinkles) or over-dry them.
Wrap your favourite fillings inside and serve with salad.
Recipe and photo by Lucka Kratochvi
---
Raw Dehydrated Flax Crackers
Love tasty crackers but trying to avoid grains? Here is a delicious recipe by one of our raw food chefs Lucka, at Amchara Gozo.
This recipe is very versatile because you can use any vegetables at hand, even the pulp from juicing.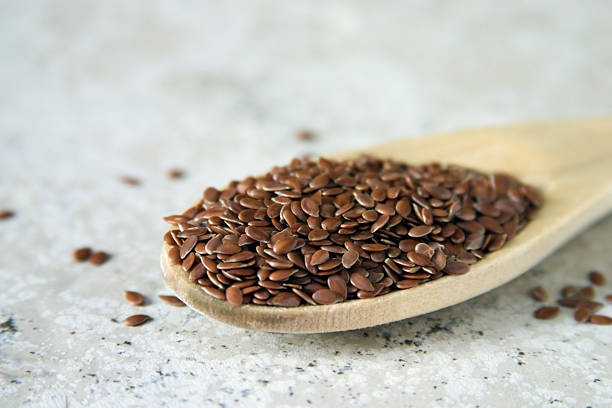 Note: If you want to create savoury crackers, I would not recommend including pulp from fruit.
Essential equipment:
Coffee grinder
Food processor equipped with S-blade
Dehydrator (Excalibur)
INGREDIENTS
1 cup whole flax seed
2 cups water to hydrate the flax seed
1 cup ground chia seed (you can also use ½ cup of ground flax seed and ½ cup ground chia seed instead – I use a coffee grinder to grind the DRY seeds
1 cup carrot pulp from juicing (or shredded carrots)
1 cup of diced courgettes (zucchini) or any other squash
½ chopped sundried tomatoes (if you have the dry version, hydrate them in hot water for ½ hr. first)
1 Tbsp oregano
½ Tbsp minced rosemary
2 Tbsp tamari sauce
Salt to taste
Water
Optional: you can add onion, garlic and cayenne pepper if you want to "spice it up".
METHOD
Place the whole flaxseed in a bowl with 2 cups of water. Mix well, let it sit for 1 hour.
Meanwhile, prepare the rest of your ingredients.
In a food processor equipped with an S-blade, process the vegetables until well broken down. Then add the rest of the ingredients and process again. When you see the mixture is too dry, keep adding water until the batter looks like it can be spread easily.
Adjust the flavours and pour the batter in a bowl. Keep in mind, that the seeds will keep absorbing some of the liquid the longer you let it stand.
Spread the batter evenly on a teflex sheets (about 1 cup per sheet). You can scorch it if you want to have evenly looking crackers J
Dehydrate on 42 degrees Celsius for about 8 hours, then flip and continue dehydrating for another 4 hours. You might adjust the time if you live in a more or less humid environment.
Store in an airtight container on your counter. I recommend storing them in the fridge if you still have them pliable and not crunchy.
Note: If you don't have the dehydrator, spread the batter on a parchment paper placed on a baking sheet and bake it on your oven's lowest temperature setting. The time will then depend on the temperature and air circulation. Some of the nutrients will be destroyed by the heat, but you will still get a pretty healthy product.
---
Raw Cashew Dressing or Dip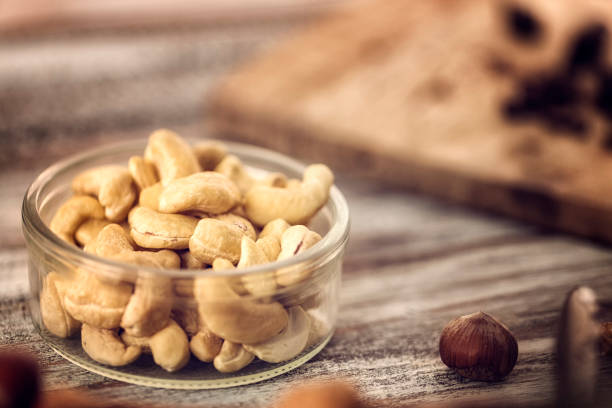 This is a quick, delicious creamy yet tangy recipe made by one of our chefs Nick, at Amchara Gozo.
It's vegan, gluten and dairy free and can be used instead of mayonnaise, salad dressiong or even as a dip – depending on the amount of water you use in the recipe.
INGREDIENTS
1 cup raw cashews
1 tablespoon lemon juice
1 tablespoon parsley
Pinch of Himalayan pink salt
1/4 cup of water if you want a dip/mayonnaise OR 1/2 a cup of water to make a dressing.
METHOD
Blend all ingredients together in a Vitamix or a blender until smooth.
---
Raw Guacamole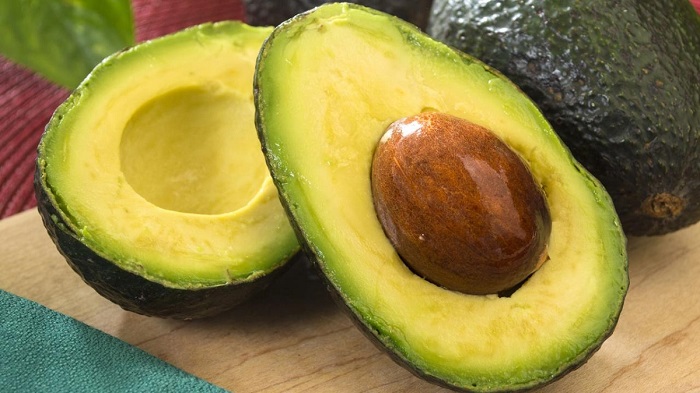 This is a delicious raw, vegan, dairy free and grain free guacamole created by our chef Faith at Amchara Gozo!
Serves 2

INGREDIENTS
2 avocados
Juice of 1 lemon
pinch of salt
Handful of something green – sprouts (our favourite at Amchara Gozo), coriander or rocket.
1 medium size cucumber or courgette
1/4 of a leak (optional).

METHOD
Process all ingredients in a Vitamix or high speed blender until smooth.
Enjoy with chopped up vegetable sticks or as a topping for a tasty salad.
---
Raw & Refreshing Strawberry Jalapeno Salsa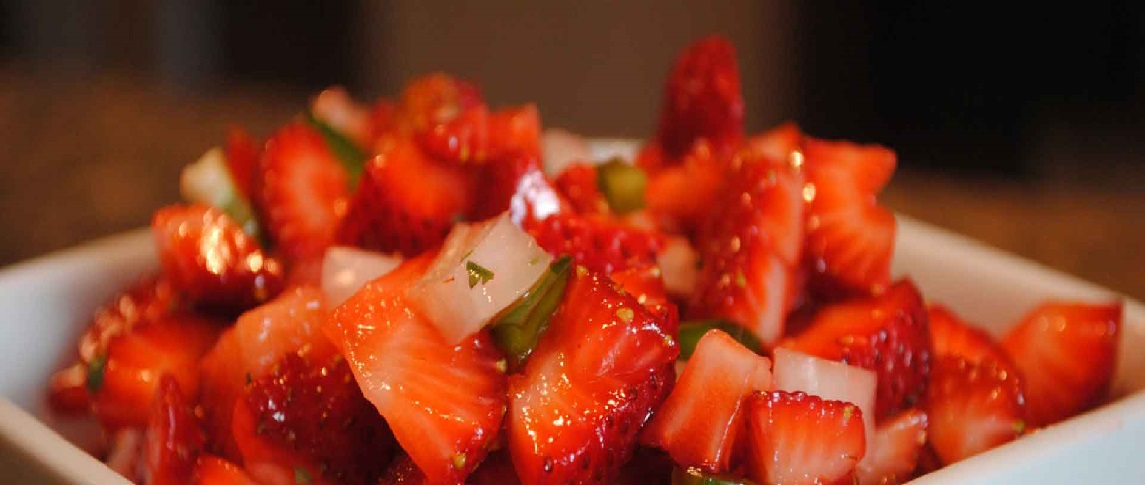 Summer is all about being outdoors in the fresh air and there is nothing better than eating your meals out on the patio in the sunshine with the fresh summer breeze against your skin.
But with the weather being so warm in summer, more often than not you find yourself wanting fresh and zingy flavours. This strawberry jalapeno salsa is a wonderful side dish that can be enjoyed with many raw, vegan or vegetarian dishes.
Ingredients
8 oz fresh strawberries, finely chopped
1 small jalapeno pepper, seeded and finely chopped
2 tbsp finely chopped fresh basil
2 tbsp freshly squeezed orange juice
1 tbsp freshly squeezed lime juice
1 tbsp feinyl chopped fresh mint

Method
Add all ingredients to a bowl and mix gently with a spoon so as not to crush the strawberries.
---
Yummy Raw Veggie Burger Recipe
These vegan burgers are delicious and taste great when wrapped up in a lettuce leaf – try them out and let us know what you think!
⇒ Makes 18 burgers (can be frozen)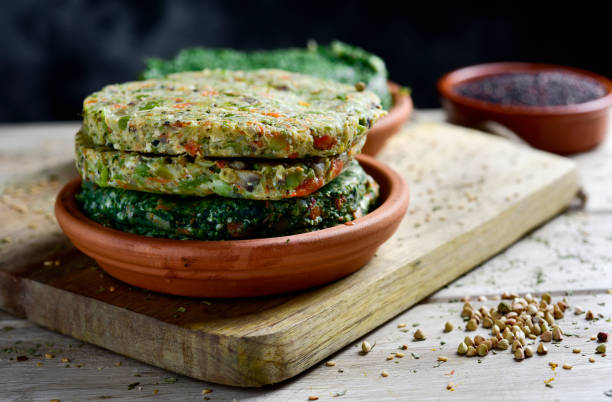 INGREDIENTS
240g almonds
180g pecans
450g carrots
150g brown onion
30g parsley
90g lemon juice
1½ tsp salt
3 tsp rosemary
1½ tsp tarragon
2 tsp mild curry powder
METHOD
Roughly chop carrots and onions. Add everything to food processor and process until finely chopped and well mixed.
Shape into burgers, by hand or using an egg ring (or similar).
Dehydrate for 5-6 hours in the fridge, turning burgers once after about 2 hours.
Raw Vegan Cashew Milk Recipe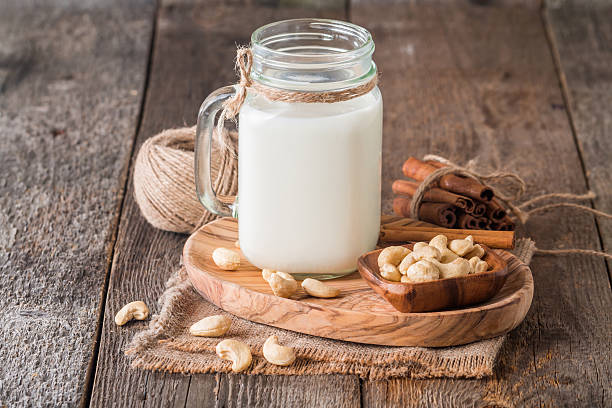 If you are vegan, or just prefer to follow a raw food diet for health reasons, you'll probably have come across many recipes that require almond or cashew milk.
Nut milks also make a great alternative for cereals, teas and to drink too.
But one of the greatest advantages of cashew nut milk is that you can make it yourself at home which makes it a bit cheaper than the other alternatives.
So, here's how to make Amchara's homemade cashew milk.
Ingredients
170g raw cashew nuts
Agave nectar or raw honey as sweetener (optional)
Vanilla extract (optional)
Cinnamon (optional)
Method
Place your raw cashew nuts in a bowl of water so that the water is covering the nuts and soak for at least 2-3 hours, but more if you have the time. Drain the nuts and rinse in a colander.
Next put your soaked nuts with 500ml water into a blender and blend until smooth – usually takes around 2-3 minutes of blending.
If you wish to add sweetener or flavours add it now and add another 250ml water (or more or less to achieve your desired thickness) then blend for another 2-3 minutes.
If you want to strain the mixture for a smoother milk, you can do this when all blending is complete.
---
---
Strawberry and Pomegranate Chia Pudding
A delicious breakfast or dessert – grain free, dairy free and refined sugar-free, created by our raw food chef Magalie at Amchara Gozo.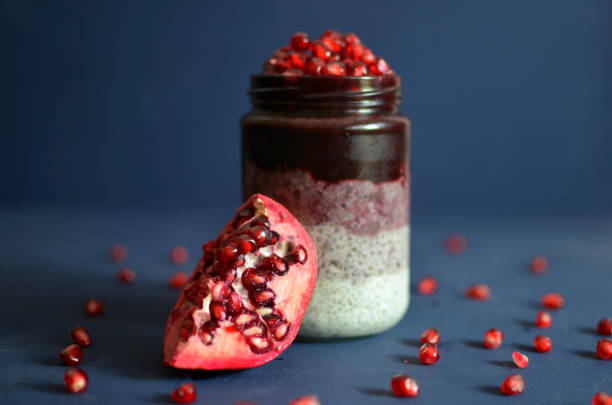 Preparation: 3 hours (overnight preferred)
INGREDIENTS
1 can full-fat organic coconut milk or almond milk (or half and half)
6 tbsp. chia seeds
5 tbsp. organic shredded coconut
3 tbsp. raw honey (adjust depending on preferred sweetness) or maple or date syrup
1 teaspoon fresh vanilla or ½ teaspoon vanilla powder
Fresh pomegranate and strawberries (if seasonal – otherwise adjust with seasonal fruit).
METHOD
In a bowl, combine the coconut milk, chia seeds, shredded coconut, raw honey and fresh vanilla. Whisk until well combined. Let the mixture sit for about 30 minutes at room temperature.
Mix once more, cover and refrigerate for at least 3 hours (for best results, refrigerate overnight).
Remove the bowl with the pudding from the fridge about 15 minutes prior to serving. Layer some pudding into the bottom each of 3 serving glasses. Layer some diced strawberries and pomegranate. Alternate layers of chia pudding and strawberries/pomegranate freshly diced until glasses are filled to the top, ending with freshly diced pomegranate and shredded coconut.
Top with some shredded coconut and serve immediately or keep in the fridge until ready to serve.
---
Raw Healthy Breakfasts
We all know the expressions "eat breakfast like a King" or "breakfast is the most important meal of the day", however, I find most people struggle to find raw and healthy options. Here are some tips that are varied, simple and quick yet still enjoyable! As let's be honest, if it's not yummy, why bother right?
1. Choose savoury
Who said breakfast needs to be sweet every day? In a lot of countries around the world, breakfast is leftovers of the previous night, that way nothing goes to waste. Some ideas include:
Leftover raw pizza
Some dips/nut/seed/seaweed pate with some crackers
Raw sushi with dressing
Or a savoury green smoothie
It might seem strange at first, (especially if you are used to having sweet foods for breakfast) but your body will get used to it very quickly. It is a good idea to vary it every other day so you look forward to it, but also you make sure to eat a vast array of nutrients.
2. Easy-peasy chia seed porridge
The wonder ingredient is, of course, chia seeds. I find chia seed porridge goes a long way and is really filling and nutritionally balanced. Cyoghurteds contain omega-3 as well as protein, so they should sustain you for a few hours. Mix with a nut milk, fresh berries and some lovely vanilla or cinnamon for taste.
3. My favourite – coconut yoghurt!
Another of my favourite is yoghurt, I absolutely love it! A raw version containing coconut milk is even better in my opinion. You can add some probiotics to the yoghurt while making it and the trick is to use fresh young coconut meat.
You may have it with fruit, nuts/seeds and some coconut sugar or maple syrup. If you choose not to make it, most health food shops and some supermarkets stock it. However, make sure you read the label!
4. Love cereal? Try buckwheat granola
Raw activated buckwheat granola is another great option for those who love eating cereals in the morning. You can buy activated buckwheat from most health food shops.
Mix it with fresh fruit, some coconut yoghurt or freshly made almond milk. Absolutely delicious!
---
Amazingly Simple Raw Brownies
Raw, dairy free and grain free this can be an ideal dessert for people that need to watch their blood sugar levels. Use Stevita (a brand of plant-based sweetener Stevia) for a completely sugar-free brownie! Created by one of our raw food chefs Lucka at Amchara Gozo.

Essential equipment
Food processor equipped with an S-blade
Ingredients
3 cups of walnuts (soaked and dehydrated or – at least – soaked overnight) -or you can use 1.5 cups of walnuts and 1.5 cups pecans
2 Tbsp cacao powder (or 1 Tbsp of dark carob and 1 Tbsp of cacao)
1 tsp vanilla extract
3 drops of Stevia or 3 chopped Medjool dates (or another healthy sweetener)
Water
Instructions
Place the nuts in the food processor equipped with an S-blade and process them until the nuts are broken down to small pieces. Make sure you do not process them to a point when the oil starts to separate (you can tell you gone too far when you press into a handful of the nut mix and the oil comes out).
Add the cacao powder, vanilla, your choice of sweetener and process again for a short time. The mixture should be sticking together when you try to form a ball (for example). Add a bit of water if you need to.
Press the batter into a pan if you want to have squares or form balls and roll them in either cacao powder or shredded coconut.
Keep the brownies in the fridge for 4-5 days or freeze them.
Note: You can replace walnuts with pecans or hazelnuts OR use one cup of each
---
Raw Carrot Cake with Maple Cashew Frosting
Delicious raw, grain free and dairy free cake created by one of our chef Faith, at Amchara Gozo.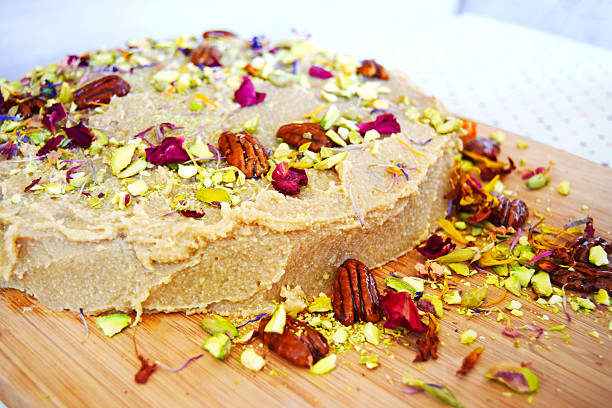 INGREDIENTS
For the cake:
2 and 1/2 cups shredded/grated carrots
1 cup of unsweetened dried coconut flakes or a little less of shredded coconut
3-5 tablespoons of coconut flour
Half a cup of Medjool dates (6)
Teaspoon cinnamon
A teaspoon of powdered or fresh ginger (optional)
2 tablespoons Walnuts
2 tablespoons Sultanas
1 tablespoon Goji berries
Handful sunflower
A handful of pumpkin seeds
Frosting:
1 cup cashews
Pinch of salt (to enhance flavour).
Half a teaspoon vanilla bean extract
3 tablespoons maple syrup
A teaspoon of lemon juice
3 teaspoons water
METHOD
For the cake:
Squeeze as much water out form carrots as possible and place in mixer. Add coconut, Medjool dates, cinnamon and coconut flour and mix.
Add ginger, walnuts, sultanas and goji berries and mix again.
Add ginger, walnuts, goji berries etc.
If too dry, add a little bit of water and mix again.
Form into small flat cake sizes or balls.
Frosting:
In a high-speed blender, add all frosting ingredients plus water. Blend until smooth.
Place frosting on top and decorate.
Can be eaten raw, frozen-dehydrated for a couple of hours before adding frosting.
Recipe by Faith Pollina and photo by Natasha Lutrov.
---
Raw Chocolate Cake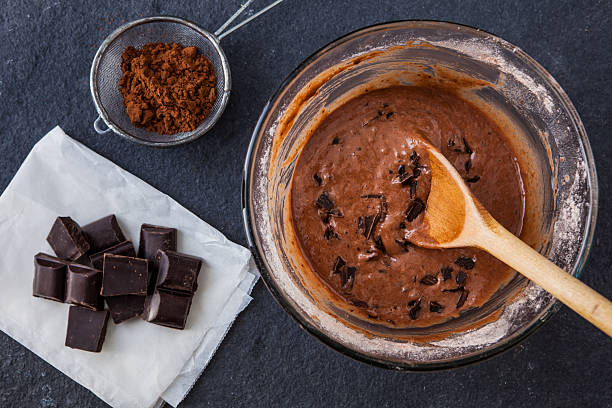 A favourite treat amongst the staff at Gozo, this raw chocolate cake was created by our chef Nick. It's vegan, grain free, dairy free and refined sugar free and is perfect for a special occasions!
INGREDIENTS
Base
2 cups cacao powder
1 cup cacao butter (melted)
1 cup nuts – e.g. walnuts, almonds, pecans or a combination
2 tablespoons cinnamon
1/2 teaspoon nutmeg
1/2 cup dates
Pinch of Himalayan salt
Banana (optional)
Hard top
1/2 cup cacao butter
2 tablespoons cacao
1 tablespoon agave, stevia or maple
1 tablespoon Goji berries (optional).

METHOD
Place all of base ingredients in food processor until smooth and pour into a shallow tray.
Melt all hard top ingredients (excluding Goji berries) and pour on top of base.
Top with Goji berries and put in fridge for 1 hour or freezer for 30 minutes.

---
More on Raw: