Eating a healthy balanced diet can do wonders for a sluggish thyroid, especially if you include a few key nutrients that are particularly beneficial for thyroid function.
In today's article we give a brief overview of what it means to have low thyroid function, the symptoms and possible causes.
We also offer some useful nutrition and supplement advice with a few healthy meal ideas thrown in for good measure.
---
The thyroid gland is a complex gland located in the neck and plays a key role in metabolism, energy production and heat regulation.
Hormones produced by the thyroid are required by every cell in the body, which means that when the thyroid gland is under functioning the chances are you will experience several symptoms.
Common examples are:
Cold hands and feet
Poor sleep
Hair loss
Low mood
Anxiety
Weight gain
Low libido
Constipation
Contributing factors
---
Sluggish thyroid function can be due to poor functioning of the thyroid gland, auto-immune disease (where the body produces antibodies against its own thyroid gland) and nutrient deficiencies.
The thyroid hormone thyroxine is composed of the amino acid tyrosine and the mineral iodine, so a deficiency in either of these nutrients may lead to sluggish thyroid function.
Women appear to be more prone to developing thyroid problems and it is not uncommon to develop hypothyroidism after a pregnancy.
The risk of developing hypothyroidism increases if you have relatives who already have the condition.
Useful supplements
---
Tyrosine – is needed by the thyroid gland to make thyroid hormones. It is not advisable to take tyrosine if you are taking prescription medications and you shouldn't take it if you have high blood pressure or symptoms of mania.
Iodine – most of the body's iodine is in the thyroid and it is vital for the thyroid gland to make thyroid hormones. However, additional iodine is only helpful where there is an iodine deficiency. Too much iodine can inactivate the production of thyroid hormones and thus be detrimental to thyroid function. (4) Food sources of iodine such as kelp, shellfish and sardines are of great benefit as part of a well-balanced eating plan.
Selenium – is used by an enzyme for the conversion of thyroid hormones to their active form. Selenium can also be found in many foods such as brazil nuts, brown rice, seafood and tuna fish.
Zinc – is essential for the synthesis of thyroid hormones and tissue levels often decrease with age. (3) Hair loss attributed to poor thyroid function may improve with zinc supplementation. (1) Zinc can also be sourced from the diet if you include prawns, Brazil nuts, oats, pumpkin seeds and sunflower seeds.
Omega-3 essential fatty acids – are constituents of the membranes of all the cells in the body as well as being precursors of locally produced hormones. (2) Keeping the membranes fluid helps the cells to be more receptive to hormones and may improve overall hormone balance.
Nutrition advice
---
The thyroid gland uses a wide range of vitamins, minerals and amino acids to produce thyroid hormones.
Therefore, a healthy balanced diet is essential to support optimal thyroid function.
The following suggestions will ensure you gain enough of the essential nutrients needed, such as tyrosine, iodine, selenium, zinc, magnesium, vitamin A, B complex vitamins and vitamin E.
You should aim to:
Have small regular meals, which include good sources of protein and healthy fats. This helps to balance energy metabolism and stabilise blood sugar levels, which will help to manage your appetite, aid weight loss and relieve symptoms of anxiety and low mood.
Eat whole grains – examples include wholemeal bread, pasta, brown rice, quinoa, oats and rye.
Choose lots of brightly coloured fruits and vegetables such as peppers, courgettes, tomatoes, carrots, sweet potato, avocado, apples and strawberries. 5-10 portions a day is ideal.
Aim for 3 portions of oily fish a week - mackerel, herring, salmon, fresh tuna and trout are excellent choices.
Avoid foods that contain goitrogens as these can interfere with thyroid function. Typical examples are raw brassica vegetables such as Brussel sprouts, broccoli, kale, spinach and cauliflower, as well as pine nuts, cassava, horseradish and millet. Cooking brassica vegetables usually inactivates the goitrogens so moderate portions can be safely eaten.
Include some seafood such as kelp, prawns, crayfish or lobster.
Choose good quality protein such as fish, beans, lentils, eggs, chicken and turkey.
Thyroid nourishing meal ideas
---
---
Oats soaked in orange juice, topped with stewed eating apples (no sugar needed) and natural Greek yoghurt.
Whole grain toast spread with nut butter and half a sliced banana.
Scrambled eggs and oyster mushrooms sautéed in a little rapeseed oil.
Tinned tomatoes topped with a poached egg on a slice of flax seed and oatmeal sourdough toast.
---
Prawn salad - lambs lettuce, cherry tomatoes, prawns, sliced avocado, red onions, grated carrots, diced yellow peppers and crumbled walnuts. Mix together and dress with a little extra virgin olive oil (EVOO)and balsamic vinegar.
Sushi - if eating out, opt for the brown rice, salmon avocado roll or a classic tuna avocado and cucumber roll and seaweed salad.
Green bean & tuna salad - steamed green beans, mixed with tuna, finely chopped garlic, and quartered boiled eggs. Toss with EVOO and fresh lemon juice.
Mushrooms on toast - sliced button mushrooms and crushed garlic sautéed in a little rapeseed oil, served on a slice of toasted spelt sourdough bread.
---
Roasted vegetable and bean bake - roast diced aubergine, halved carrots, sliced peppers and courgettes in olive oil. Mix in some pre-cooked borlotti beans and top with toasted sunflower and pumpkin seeds and chopped fresh basil.
Baked salmon and mashed celeriac - spread a salmon fillet with a teaspoon of pesto sauce and sprinkle with pumpkin seeds and bake. Mash boiled celeriac with low fat cream cheese and serve with steamed sweetcorn and peas.
Spicy chicken and veg stir fry - using a little extra virgin coconut butter, sauté sliced chicken breast with sliced red peppers, onions, mushrooms, soy sauce and fresh chopped chilli. Serve with boiled brown rice.
White fish in garlic dressing - bake or grill a fresh fish fillet. Mix extra virgin olive oil with minced garlic and chopped fresh parsley. Drizzle over the fish and serve with roasted sweet potato wedges and green salad.
---
Medjool date stuffed with a brazil nut
Oatcake spread with nut butter
Natural yoghurt mixed with fresh berries
Toasted seeds like sunflower and sesame
Hummus and carrot sticks (small serving)
For more in-depth advice on what you can do to support a sluggish thyroid why not speak to one or Amchara's expert health practitioners.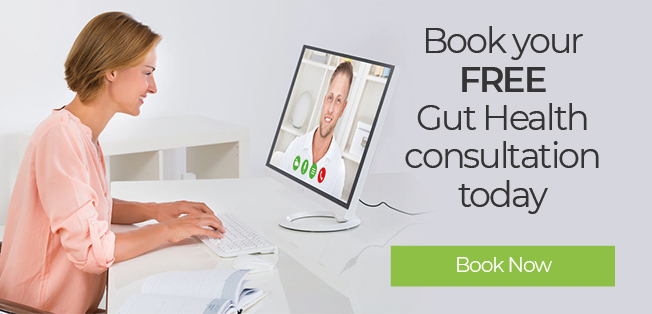 ---
READ THIS NEXT: