Herbal tea is a lovely, warming and healthy way of increasing your intake of fluids and getting a few sneaky extra vitamins, minerals and other nutrients.
Herbal tea is a great alternative to standard tea or coffee, because it doesn't contain caffeine, so you don't get the spikes and lows in energy levels like you do when you drink coffee.
There are so many different herbal teas to choose from, and so there's bound to be something that you will love and as they're so cheap to buy (or make yourself), you can have plenty of combinations in the cupboard ready for your morning brew and can drink them throughout the day.
So, want to get into herbal teas but don't know where to start?
Well we know our teas so here is Amchara's guide to the top 10 herbal teas to boost the immune system, energy levels and give your body a health kick this winter.

#1. Chamomile
---
Chamomile is one of the most popular herbal teas worldwide and it comes closely to standard black tea.
The flowers of the chamomile plant look a little like daisies with cute white petals and a big yellow centre, and they are sweet with a slightly apply taste.
This is one of the best herbal sources of magnesium, which is a very important mineral to get into the body.
Chamomile is known for its ability to relax and sooth, and so it is often suggested as a bed time drink, or an anti-stress antidote.

#2. Mint
---
Mint tea has vastly increased in popularity in recent years and is now the next most popular tea in the UK after chamomile.
Mint tea is a soothing to the digestive system and so is often had after a meal.
Mint tea is also known for its ability to relive heartburn, indigestion and even nausea, especially in the first trimester of pregnancy.
Today, you can buy mint tea combined with green tea for a burst of antioxidants too.
Peppermint tea is particularly sweet and is a tasty drink anytime of the day, but particularly after dinner in the evening.

#3. Chamomile, mint & catnip mix
---
Having trouble drifting off?
Then a herbal tea made from equal quantities of chamomile, mint and catnip works wonderfully.
Chamomile and catnip both relax and sooth the body and mind and the scent of mint is also very relaxing.
This mix can be bought in many speciality tea shops or online, but it is just as simple and cost effective to make yourself.

#4. Lavender
---
Lavender is a wonderful tea and has a beautiful fragrance, however the scent is too overpowering in tea on its own and so it is best to mix it with mint and chamomile, or your own favourite blend have a play around to see what suits your palate.
Lavender is another soothing ingredient so it's great for a bedtime drink.

#5. Raspberry leaf
---
Raspberry leaf is becoming very popular and it's easy to see why when you have a taste of this refreshing, yummy flavour.
Raspberry leaf is full of nutrition and is wonderful for healthy, younger looking skin. It also helps to balance out the hormones.
Pregnant women are often encouraged to drink it because it contains plenty of B vitamins, magnesium and potassium which are all essential in pregnancy, and it also helps to strengthen the uterus. It is said to help induce labour if you go past your due date too.
Raspberry leaf tea is a good all year round option because it's beautiful both warm and cold and you can add crushed ice for a really tasty healthy summer slushy.
This wonderful herbal tea is sometimes recommended to help women with painful periods, PCOS, infertility problems and endometriosis.

#6. Chai
---
Chai has become very, very popular recently and although it is normally mixed with black tea, we prefer to use natural ingredients that don't contain caffeine so Stavia or raspberry leaf are good options to mix it with.
It also tastes fantastic if you add a drop of coconut milk.
You can buy lots of different blends and mixes that include Chai in the supermarkets and in speciality tea shops these days, so have a look around to see what treasures you can find.

#7. Echinacea & raspberry
---
Echinacea is a great ingredient for a good boost to the immune system, so it's a fantastic winter tea and with the raspberry flavours it's really tasty too.
We find that this tea is perfect for a daytime lift and if you drink it daily in the winter it gives a really nice boost.

#8. Mint, fennel & ginger
---
This combination is great to help sooth and upset stomach and it works wonders for those who suffer from regular digestive problems.
It is calming to the digestive system and tastes great too.
Just add mint leaves, fennel seeds and a pinch of dried ginger for a bit of a kick and pour boiling water onto the mix before stewing for 5 minutes for a natural stomach remedy.

#9. Green tea
---
Green tea is well known for its powerful properties.
It contains various antioxidants that help to fight off cancer, it lowers blood pressure, helps to fight heart disease, protects against diabetes and helps the body to burn fat which is why it is recommended for many weight loss programmes.
It doesn't end there either, it improves immunity, fights arthritis, allergies, hepatitis and bad breath among many other benefits.
Green tea tastes good too, especially when you blend it with mint tea.

#10. Kombucha
---
Kombucha tea is a herbal tea that is traditionally cold and it contains cultures allowing it to be packed with probiotics as well as vitamins.
Usually it is made with regular black tea. It has a sweet taste and it is a great way to give your body lots of goodness.
So what's your favourite tea?
Is it one of ours, or do you have another tea that you love to drink?
Let us know by commenting on our post below.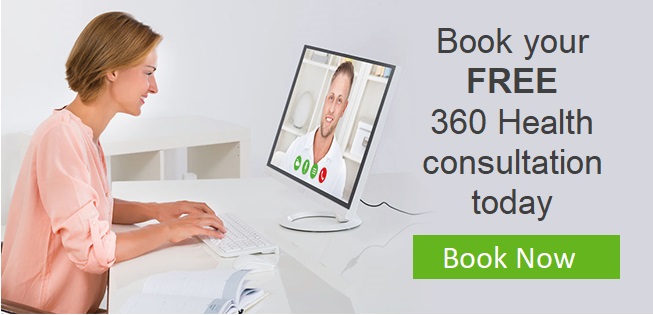 ---
Read this next: