Must See Sites | Getting to Amchara | Things-To-Do | How to Stay Healthy
---
Amchara Health Retreats opened its second retreat on the island of Gozo. ( map )
More rural than Malta and only 20 minutes by ferry, Gozo is both beautiful and peaceful – making it the perfect setting to begin your health and wellness journey.
Gozo's charm is largely due to its rustic, unspoiled nature and our guests (and staff) often fall in love with the island as soon as they hop off the ferry in Mgarr.
Once they have settled into the retreat, this charm only grows as the guests venture out to see the historical sites and meet the friendly locals.
Many of the staff at Amchara Gozo are foreigners and are often asked about our experience in Gozo in comparison to our hometown.
For me, the slower pace and easy lifestyle in Gozo support healing, change and growth in my life and in turn I am able to relate to the guests and their journey.
For our assistant manager Naomi who first came to Amchara as a guest, she loves the greenery and culture as:
"Gozo offers a fabulous place to be both close to the country side and gorgeous beaches."
For our yoga teacher and massage therapist, Ina loves the smiling people and coastal walks in Gozo;
"I love the plant life, the landscape, the energy" but most importantly "the silence."
For a small island, Gozo as an abundance of sites to take in and a lot of our guests will go either on a private tour or on the Hop on-Hop Off bus tours.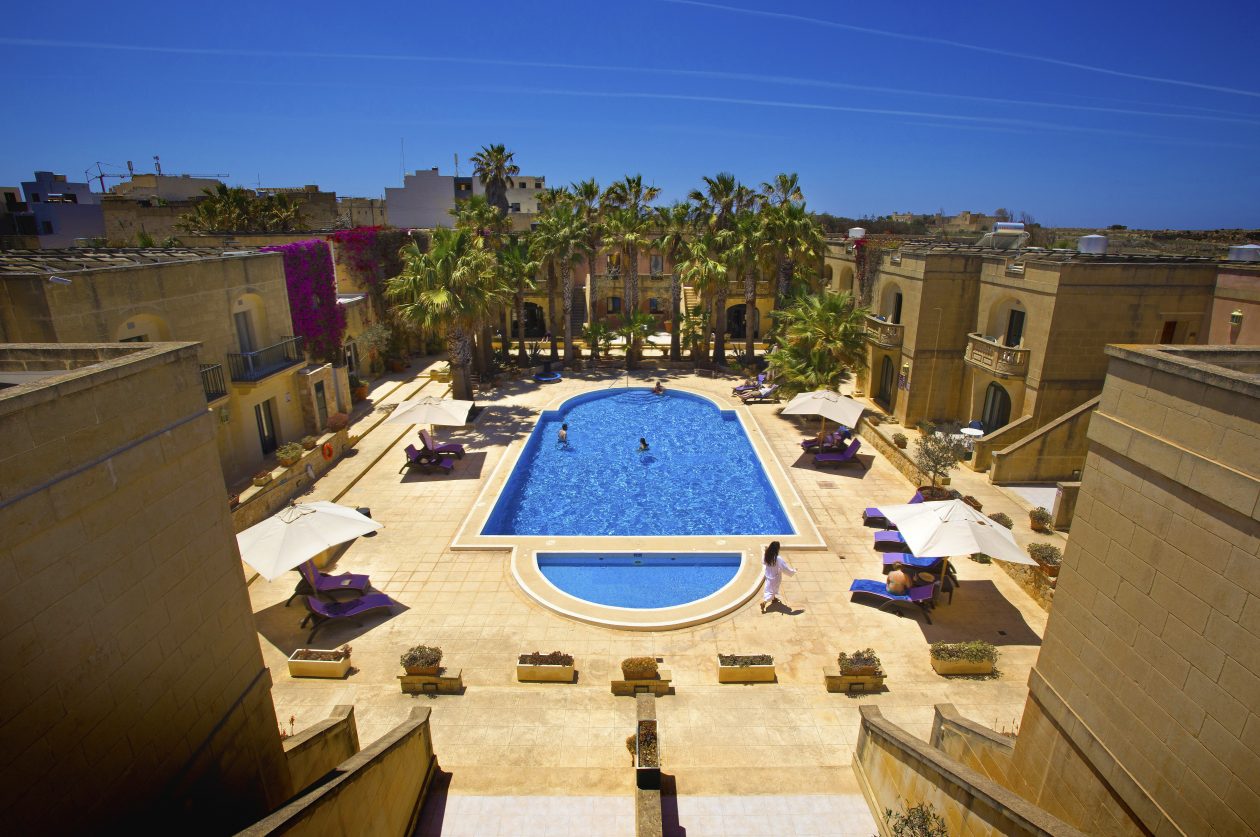 We're Green at Amchara Malta!
Our retreat in Malta is on the beautiful eco-island of Gozo, in a small town west of the island called Gharb.
Gharb is in a quiet, rural area – away from the hustle and bustle of Malta life – the "untouched" island is the perfect setting to relax, detox and recharge.
Now that summer is over, the flowers are back in business.
With lush greenery and day-time sun, Gozo is known for its beautiful landscape and peaceful surroundings.
As our retreat is a large complex, with 16 guests' rooms plus facilities and in support of the EcoGozo plan, whereby the Government foresees a fully sustainable future for the island of Gozo – we are now solar powered at our retreat and aim to reduce our carbon footprint in order to help Gozo achieve their vision.
Our retreat is a large complex, with 16 guest rooms plus facilities, including a pool, jacuzzi, infrared sauna and steam room.
We fully support the Eco-Gozo plan, are now solar powered at our retreat and aim to reduce our carbon footprint – in order to help Gozo achieve their vision of not only a sustainable island but also to ensure greater health and well-being for residents and tourists.
"Eco-Gozo is not merely thinking green, but a vision to achieve a stable and healthy environment for a better quality of life.
It is therefore not a quest to bring about environmental improvement on the island in isolation, but to think constantly of the environment in whatever we do as that fundamental element which determines our health, our well-being and what makes the island so special."
At Amchara Malta, we are so grateful to be based on such a beautiful island and our guests always comment on the peaceful and charming surroundings.
Whilst guests can juice fast (including indulging in GREEN juices!), eat healthy organic food, enjoy our educational talks, yoga or some well-deserved down-time in a supportive environment, they can also enjoy nature, coastal, cultural walks surrounding our retreat as well as trips to Azure Window, Citadel and Ggantijia Temples.
For more information on Amchara Malta – click here.
---
Special must-see sites include:
Getting to Amchara
We are located in the West of Gozo island in a town call Gharb.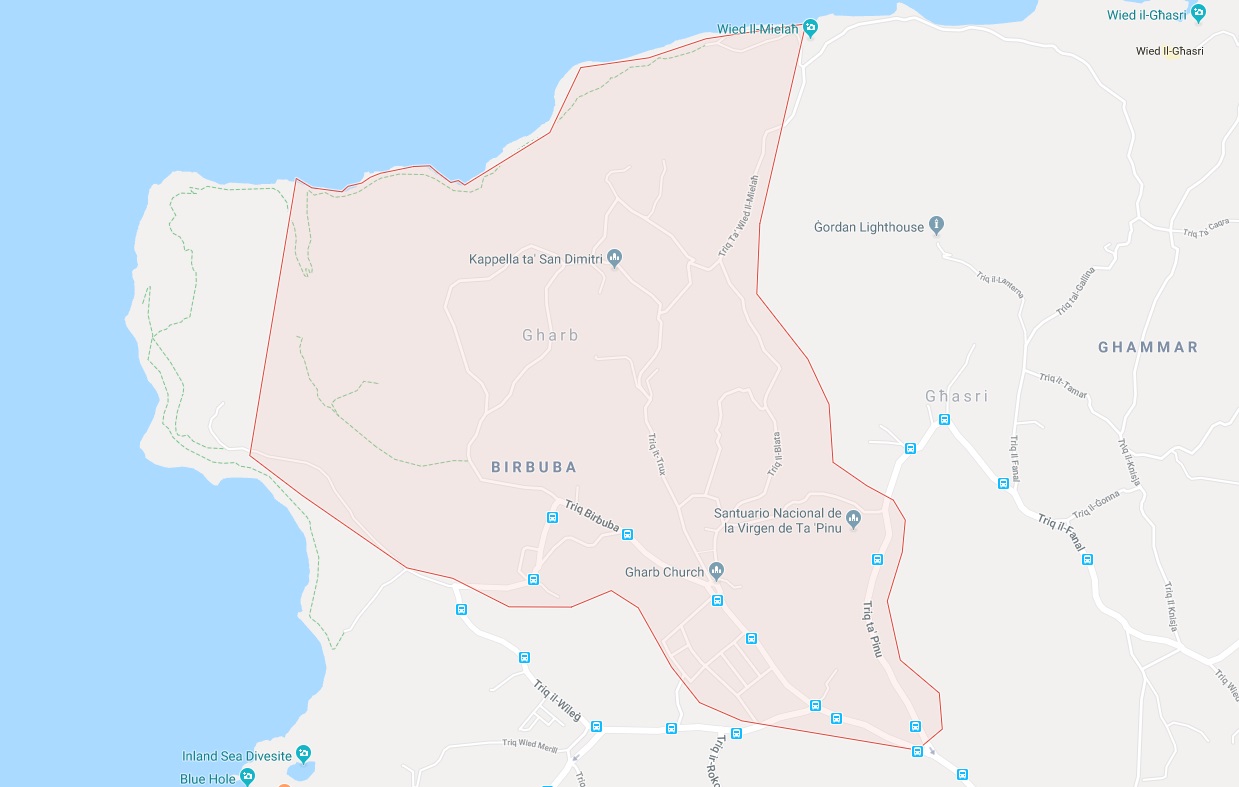 We can arrange transfers from Luqa International Airport in Malta to Cirkewwa, Malta ferry terminal – which is about a 40-50 minute journey depending on traffic.
Hop the 20-minute ferry and enjoy the sites of the small island of Comino, where you will then be greeted by our driver in Mgarr, Gozo and driven (15 minutes) to our retreat.
For more information on Gozo go to visitgozo.com
---
---
Things-to-do at Amchara Gozo
---
After our guests have settled into their detox, we encourage them to enjoy the beautiful sites on the island of Gozo.
Some are eager to spend hours exploring (we can offer takeaway on request), while others go on short trips between classes, juices/meals.
At Amchara Gozo, we are lucky to be close by to some incredible sites and guests can either take the Hop-on, Hop-Off Tours, public buses, go by foot or by taxi.
Victoria - The Capital City of Gozo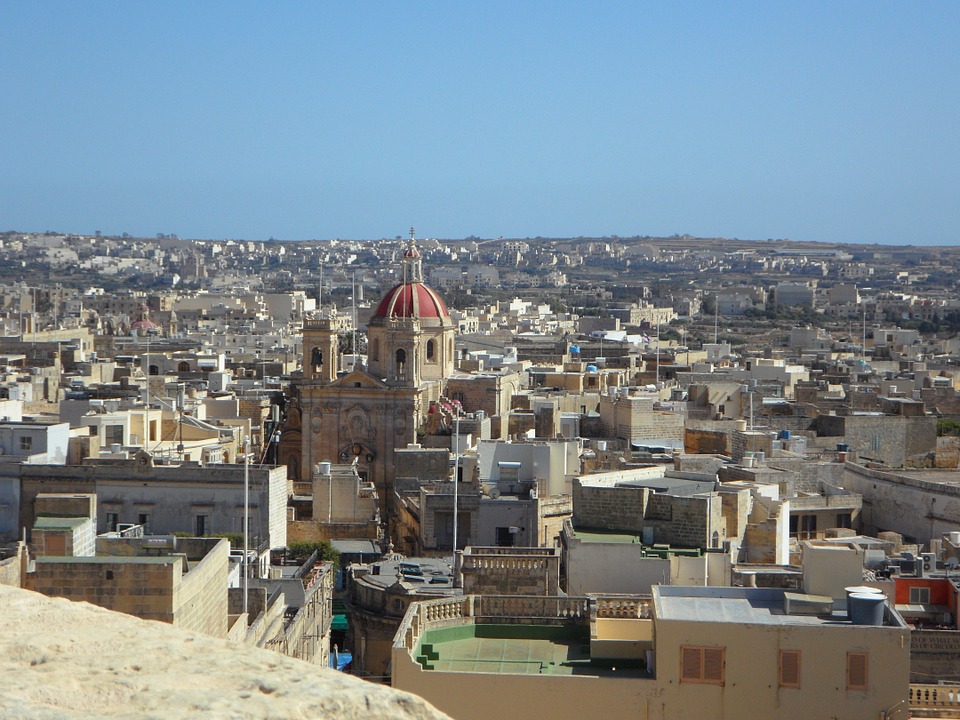 Victoria (Maltese: Il-Belt Victoria, meaning "the city Victoria"), also known among the native Maltese as Rabat (which is the name of the old town centre) or by its title Città Victoria, is the capital city of Gozo, the second largest island of Malta. The city has a total population of 6,901 (as of March 2014), and by population, is the largest locality in Gozo.
Markets-in-Victoria-Gozo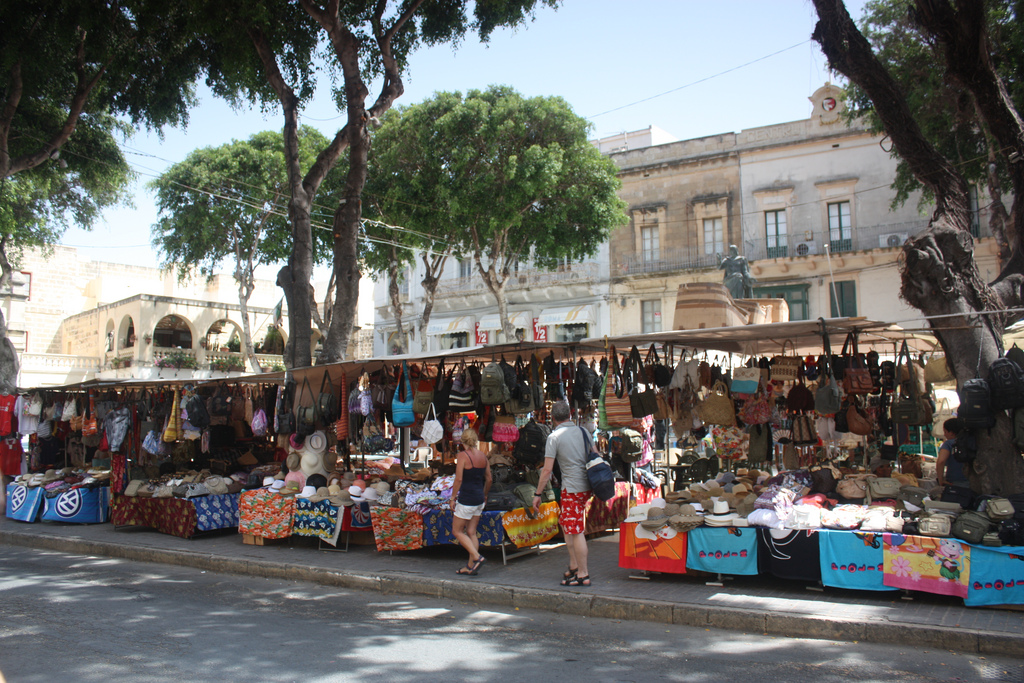 Arriving at the Gozo Port (just beautiful)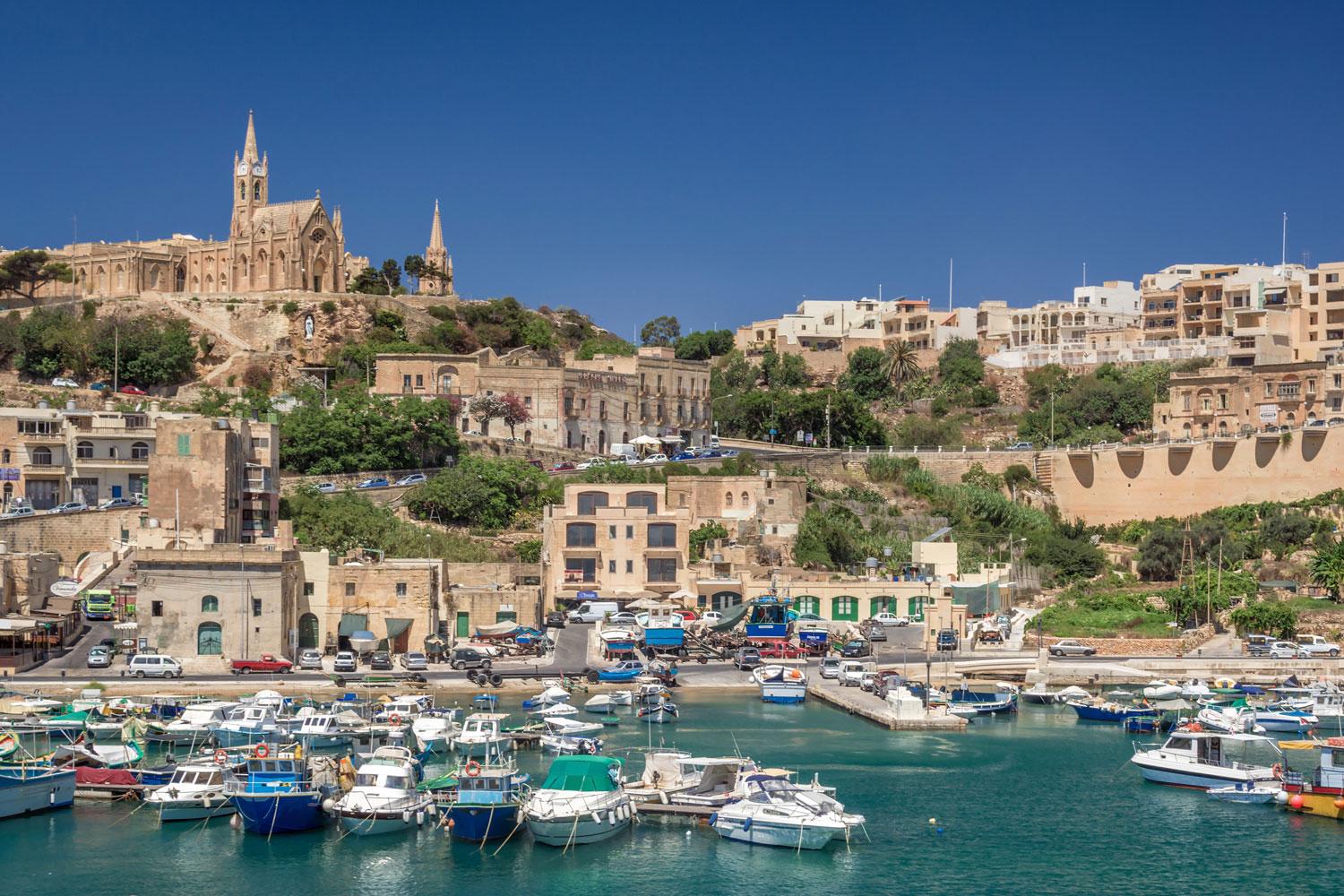 The Ggantija Temples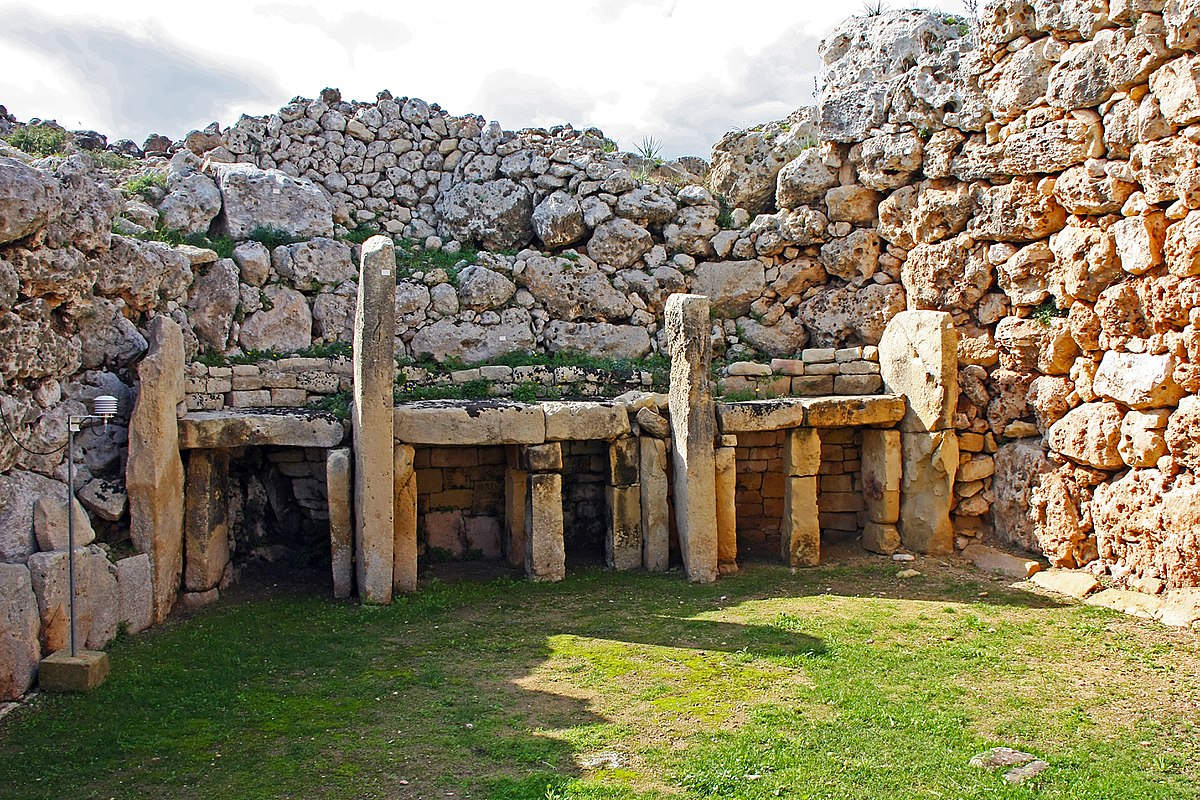 ( more information )
These prehistoric temples in Xaghra are the oldest stone structure in the world and even predate the Great Pyramids and Stonehenge dating back to 3600 and 3200 B.C.
Listed on the UNESCO World Heritage List, these temples are a must see while in Gozo.
The megalith stones are over five metres long and weigh over 50 tons, hence the name Ggantijia meaning "giant" in Maltese.
Included in the entry fee is an exhibition of some highly unique prehistoric artefacts found in Gozo as well as admission to the Ta' Kola Windmill – one of the few surviving windmills dating back to the Knights' period in 1725.
Ta Pinu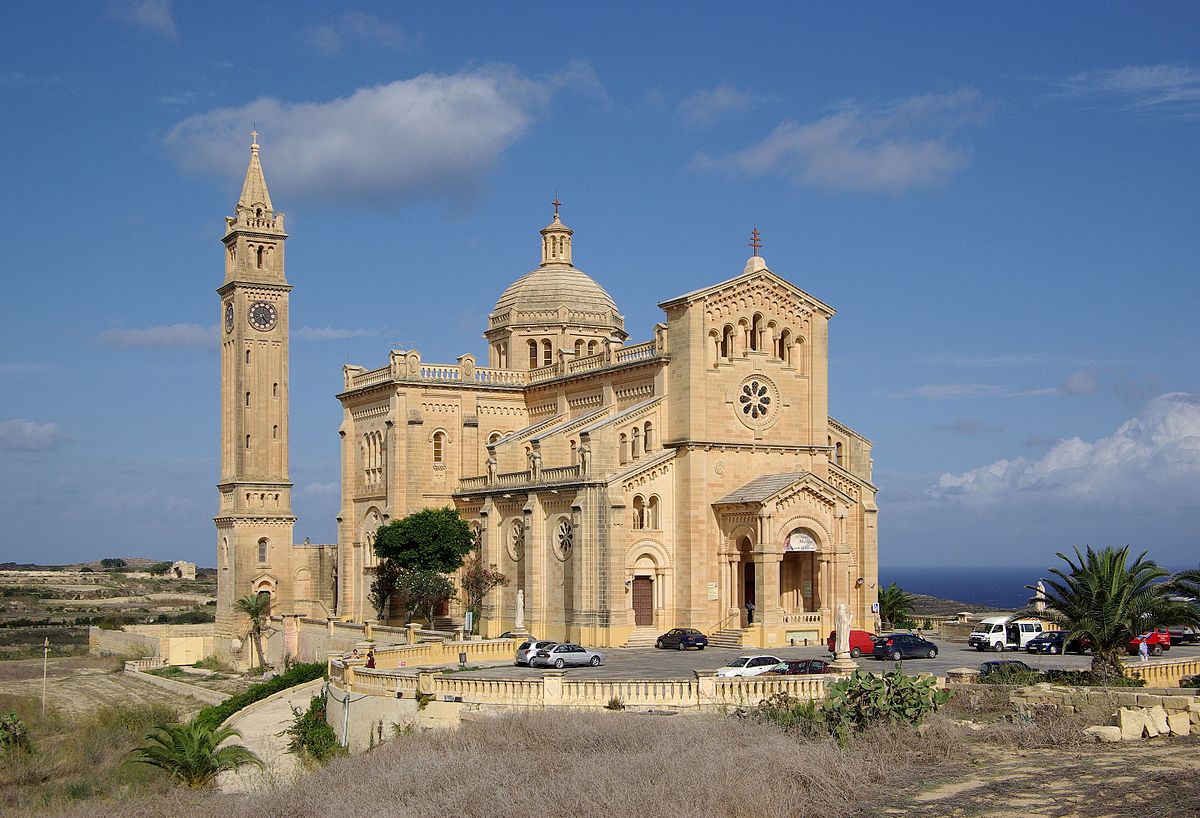 The monumental shrine of Ta Pinu in Gharb dates back to 1920-1931, with the first original smaller chapel behind the church dating back to 1534.
The classic Maltese stone against the glowing sun on the edge of the cliff in the countryside makes Ta Pinu an island gem.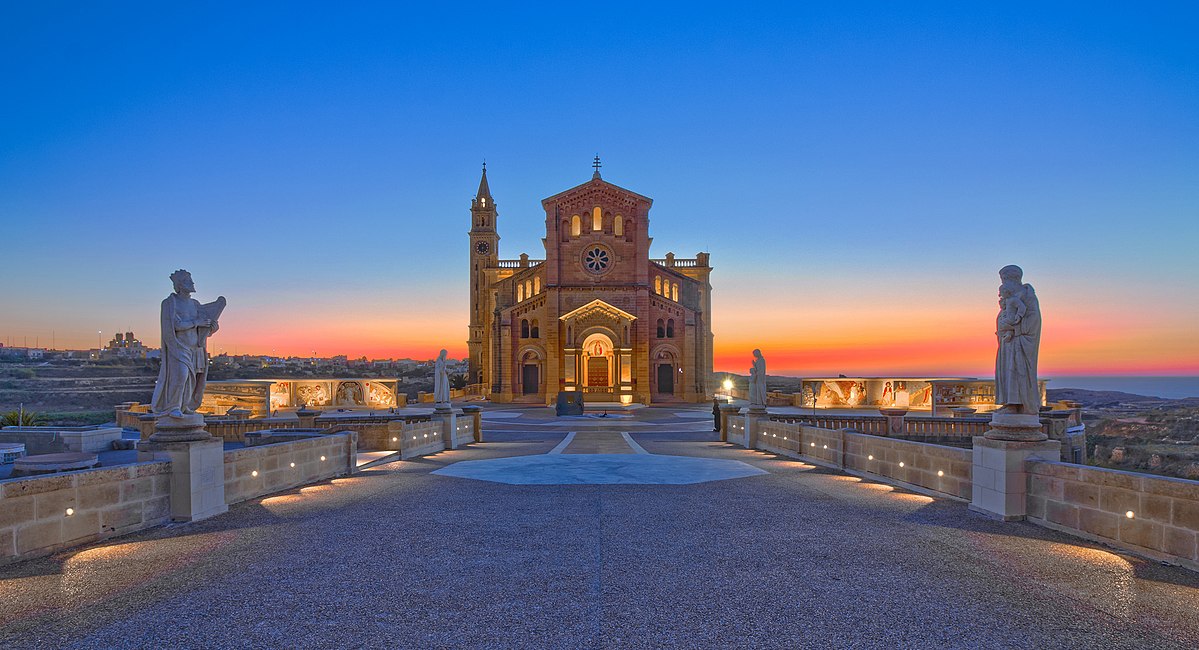 About a 25-minute stroll from Amchara, guests enjoy this unique part of Gozo history at their doorstep.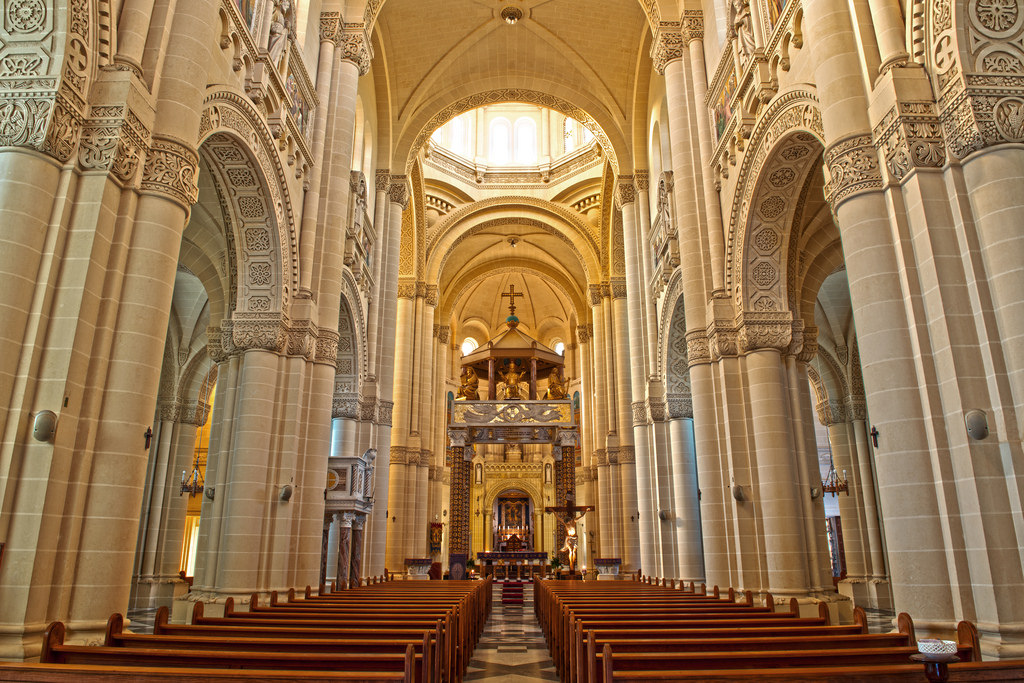 The Azure Window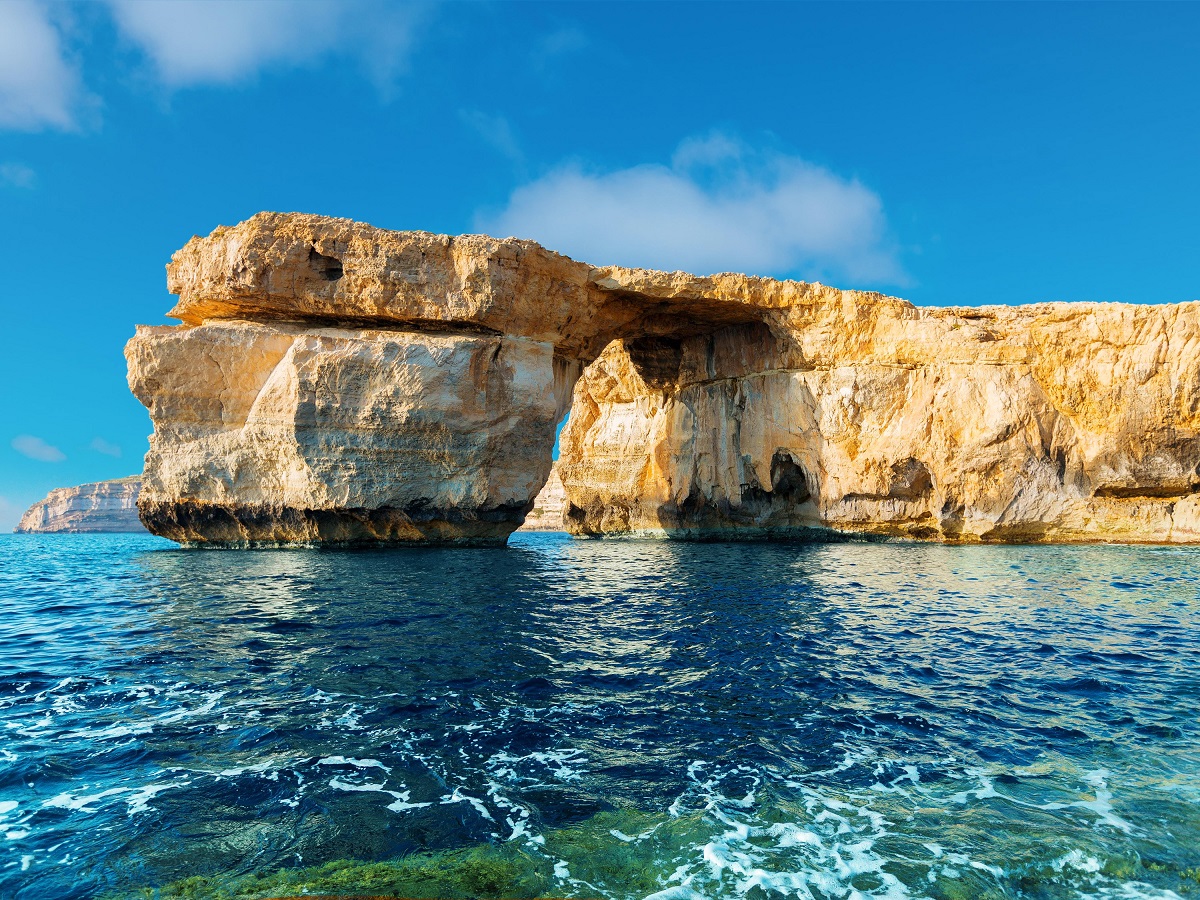 The Azure Window in Dwejra Bay is one of the top sites to see in Gozo and Game of Thrones (2011) ( link ) fans will recognise it as the backdrop of the Dothraki wedding, as well as in the film Clash of The Titans (1981).
The window itself is a limestone natural arch with gorgeous clear, blue water below making it a popular spot to swim and scuba dive.
Guests can either take a short bus ride or a 45-minute walk. In the warmer months, guests enjoy boat tours around Dwejra Bay, browsing at the market stalls as well as sunrise/sunset yoga sessions overlooking the window.
The Citadel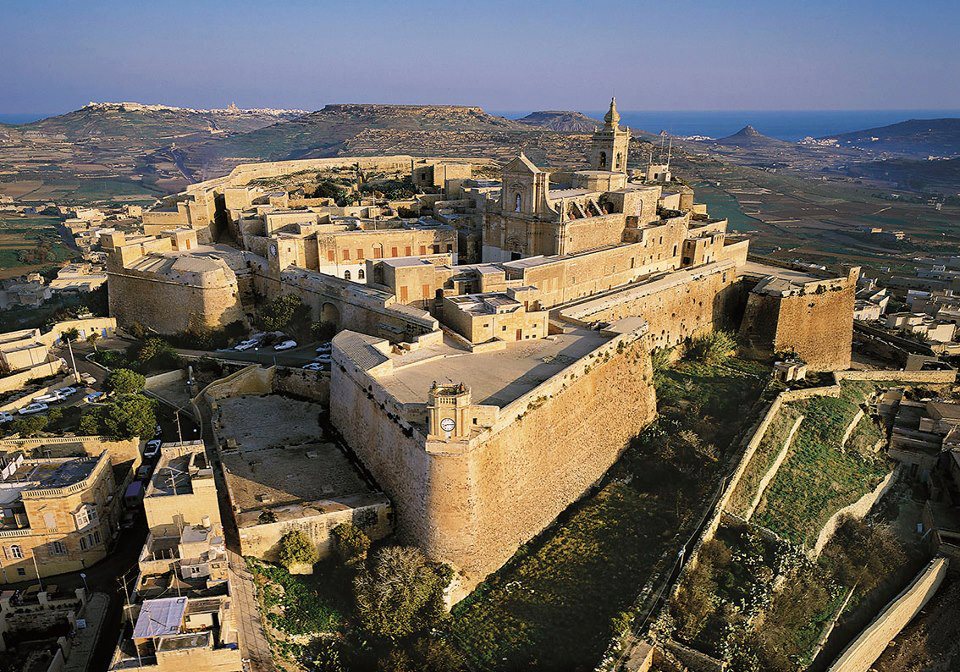 The Citadel in the city centre in Victoria is a small medieval fortified city at the highest point in Gozo.
Built in 1500 B.C, it can be seen from most of the island and overlooks the town and countryside.
It was a safe base many times during the attacks on Gozo and today is visited by many tourists as well as locals attending the beautiful church.
Below the Citadel, is the cinema where guests enjoy the latest new releases.
Hondoq Bay and Comino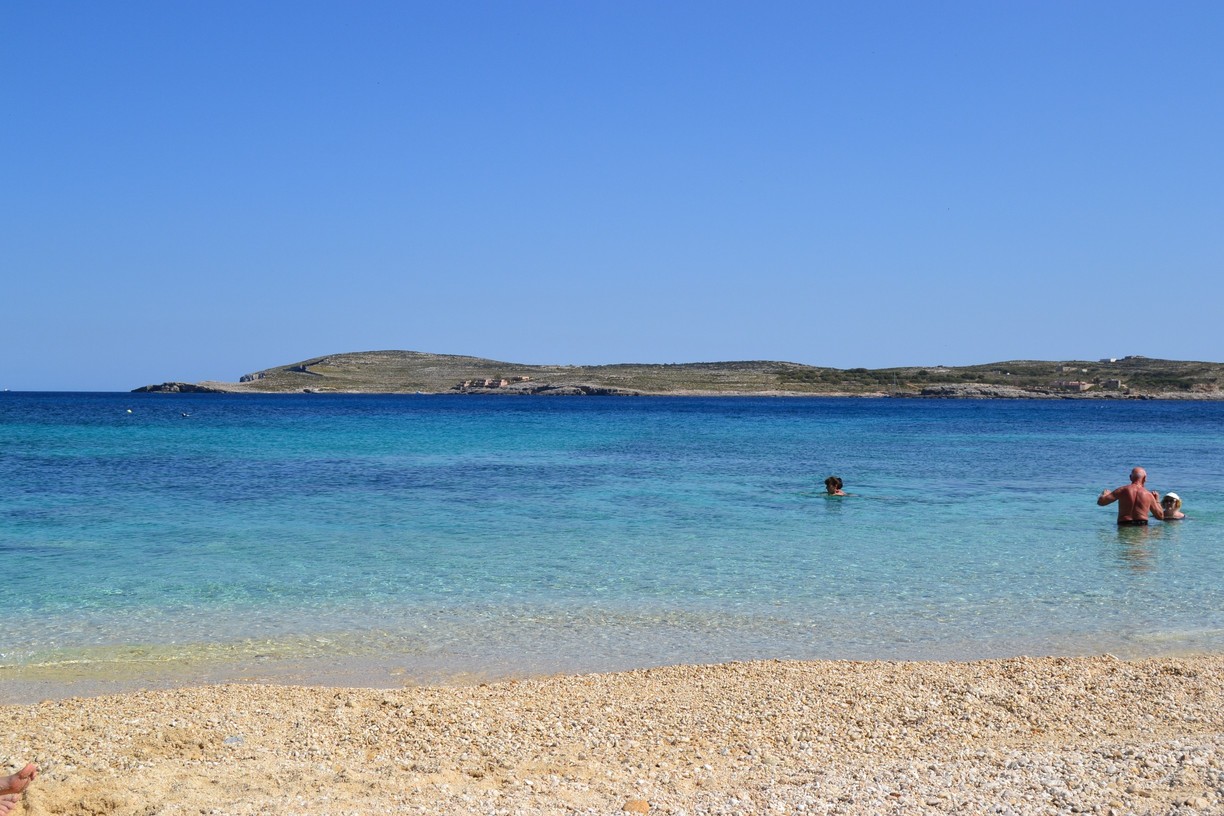 Hondoq Bay below the town of Qala overlooks the smaller island of Comino.
The crystal clear waters and rich golden sand at Hondoq is a popular spot amongst tourists and locals alike, especially during the summer time for beginner divers.
Boats offer trips and tours from Hondoq Bay to and around Comino.
Guests can enjoy both Hondoq Bay and the famous Blue Lagoon whilst touring around Comino in one afternoon.
Ramla Bay Gozo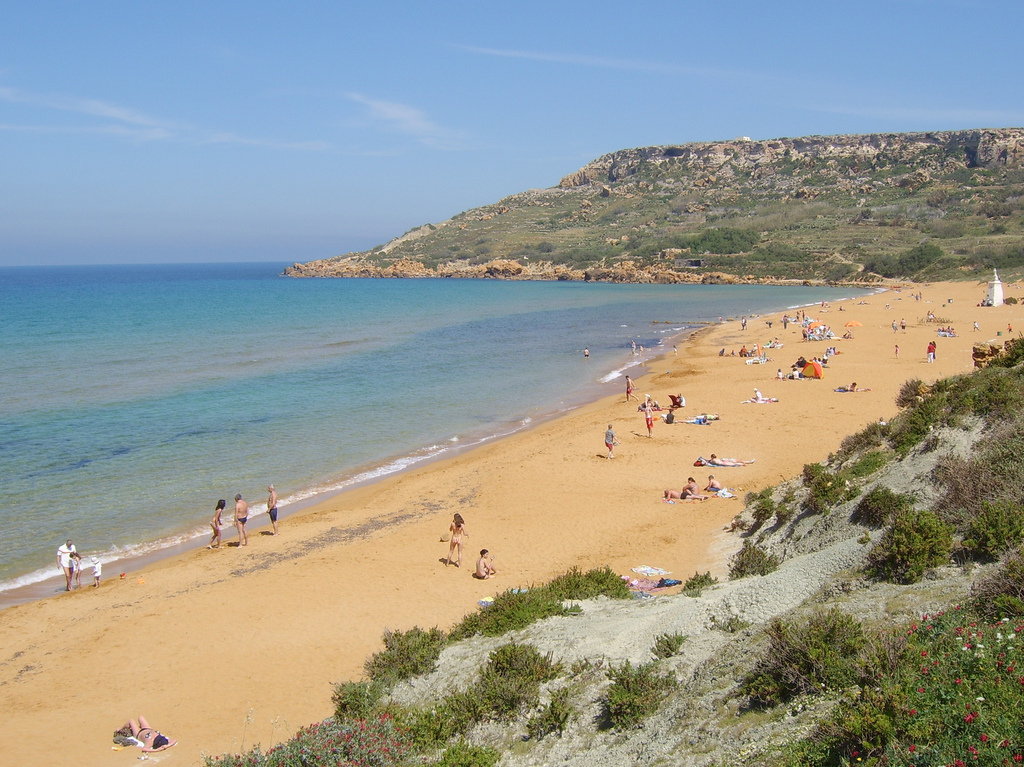 https://www.visitgozo.com/where-to-go-in-gozo/beaches/ramla-bay/
This is Gozo's, and arguably Malta's, best beach. A wide stretch of red sand, it is often referred to locally as "Ramla il-Ħamra" – the Red Sandy Beach! Ramla is a wonderful place to swim, snorkel and chill out in the sun.
How to stay healthy whilst travelling around Malta & Gozo
---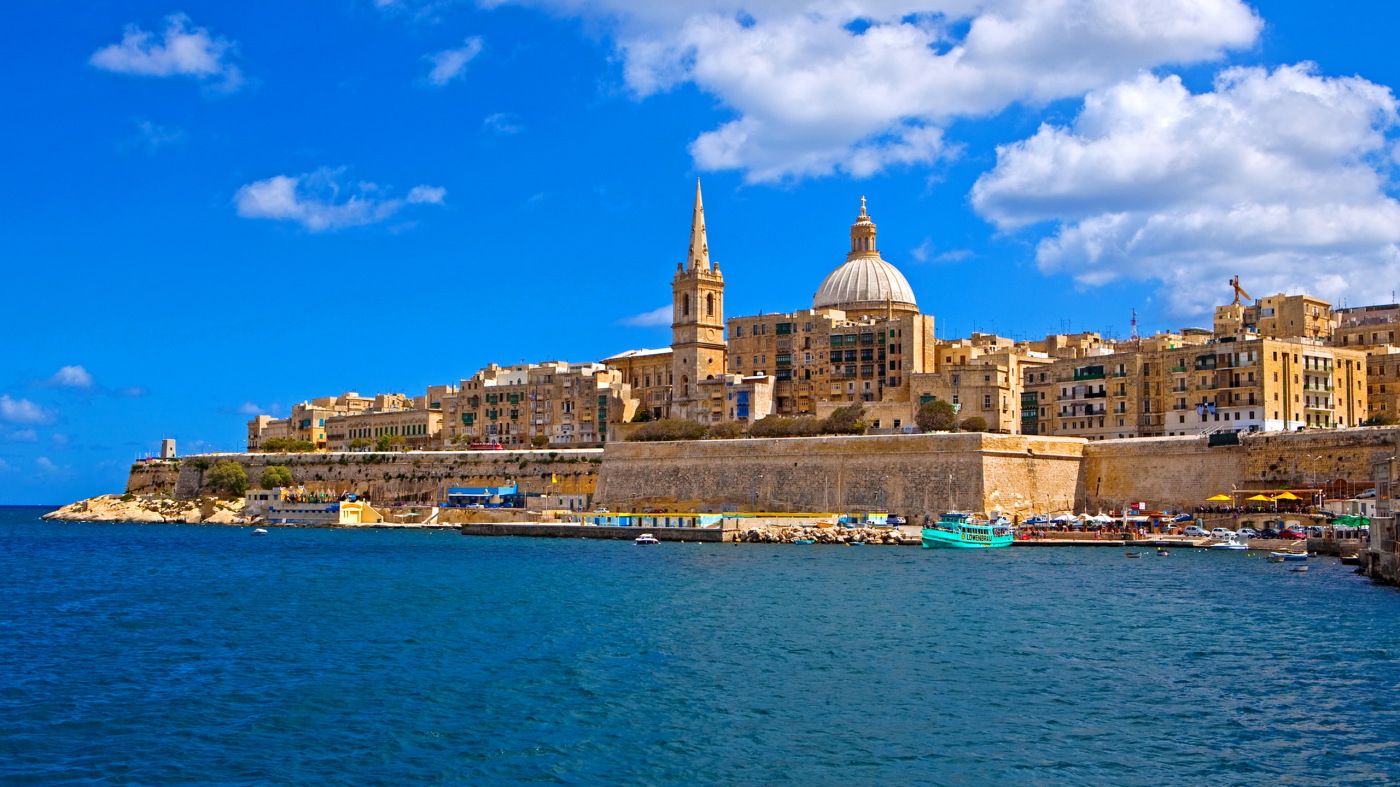 Our raw food chef and qualified nutritional therapist Magalie, gives us tips on travelling and staying healthy.
Having travelled extensively on long plane journeys as well as worked overseas for the past 5 years,
I must say I have had to develop some smart strategies in order to keep healthy.
And guess what! It is more than possible. I thought I would share with you some of my best tips acquired along the way.
Bring your Nutri Bullet
---
First of all, I never ever leave for a trip without my amazing Nutri Bullet.
This is one tip I have shared with every single client I have had the pleasure to work with and they have thanked me for it ever since.
It has a really good extractor which enables you to make smoothies, vegetable-juice consistency as well as nut milk.
You will need a nut bag for this but this is dead easy! Nutri Bullet comes in various sizes.
I have a middle-range one which means I am happy to bring one less pair of shoes or fewer clothes or a few less beauty products!
Pack some survival goodies
---
Every time I travel, I always try to go and get some survival goodies which you can pack in your suitcase like nut butter, dried goji berries, Medjool dates, energy balls like Bounce balls (or if I have time I make my own ones), kale chips, savoury nut mixes, raw crackers or raw onion bread, buckwheat granola and fruit leathers.
It is a good idea to have a mix of savoury and sweet options. You may pack a few in your handbag and the rest in your suitcase.
Remember you are allowed food if it is packed in your handbag.
If they ever asked you any question, just emphasize you have a health condition which forces you to eat dehydrated food.
However, I have never had any problems with carrying food.
The problem is usually liquid.
Stock up on your favourite tea
---
Another useful tip is to always carry with you a few herbal tea bags (Pukka is my favourite brand) as well as some dandelion coffee.
Coffee is really tempting when you are travelling but I always nearly end up not being able to sleep or relax as it is always too strong on planes or hotels.
Do you research
---
Perhaps the most important tip is to research some local health food shops where you are going so you can go and get your essential products when you get there.
I always try to ask them also if they know nice healthy cafes or places I am more likely to find healthy food or where the staff is flexible.
You should never be scared of explaining what you are doing and why.
People usually respond well especially if you keep a smile on your face and remain positive about your dietary preferences.
Don't be afraid to speak to the chef
---
If I stay in a hotel, I always ask to see the Executive Chef and explain the diet I am following.
Being clear about what you can and cannot eat with a list as well as alternatives is always extremely welcome by the staff.
Remember most kitchen staff and even chefs will not have a clue if you just say you are eating a raw vegan diet.
They have not been trained to cook or prepare healthy food. You need to write down ideas for easy meals with a list of forbidden food in red.
They can keep this in the kitchen at all times. Having worked in 5-star hotel kitchens, I can definitely say this method worked smoothly!
To resist temptation, I always have a few raw cacao or carob truffles I can eat if I am out with people as for me this is the most dangerous time of the day!
You are usually tired, drained and your willpower is at its lowest. I personally love the Booja Booja as well as the Ombar raw chocolate. They are absolutely divine
We look forward to seeing you in Malta/ Gozo soon! :)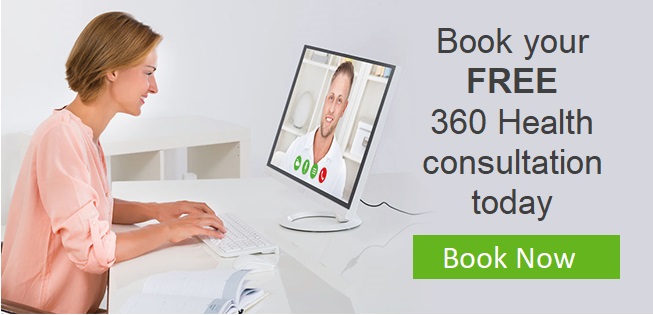 ---
Related topics: