Kale Chips aren't as difficult or as time consuming as you think – try these for a healthier snack.
Makes: 2 trays
INGREDIENTS
---
2 bunches of kale, broken into large pieces, by hand
180 mls tahini
60 mls tamari
60 mls apple cider vinegar
60 mls water – more if needed
2 spring onions
1 clove garlic
1 lemon, juiced
1 teaspoon sea salt
1 cup fresh parsley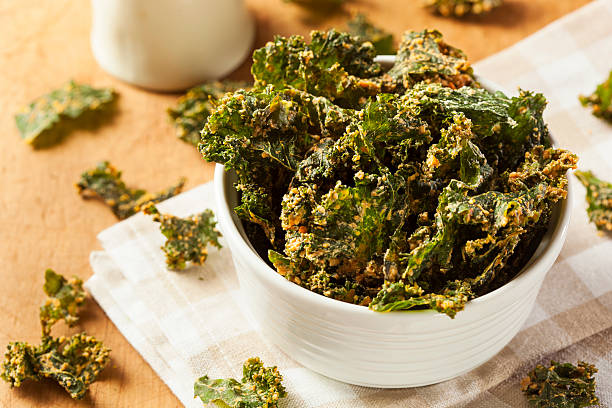 METHOD
---
Place kale in a large mixing bowl.
Combine all ingredients in a blender and blend until smooth to get a thick consistency. More water may need to be added.
Pour over kale. Mix well, making sure all the kale is completely coated. Massage the dressing into the kale for two to three minutes.
Place the kale on a non-stick sheet in the dehydrator at 42°C (110°F) for 4 hours, or until crisp and dry.
Rotate the kale occasionally, to ensure uniform drying patterns.