Today, we are more aware of health issues and big name brands are constantly trying to sell us healthy products to keep us looking younger, help us live longer and give us a health boost. But did you know that products like vitamin water can be easily made at home for a fraction of the cost?
Homemade vitamin water is not only delicious, it's also super healthy containing no calories at all, so you can drink as much as you like! It is also a great with water fasting instead of just plain water.
You can adapt our recipe to include any fruit or vegetables you like. You can even use the fruit and other ingredients afterwards to make low calorie smoothies too, the perfect breakfast snack.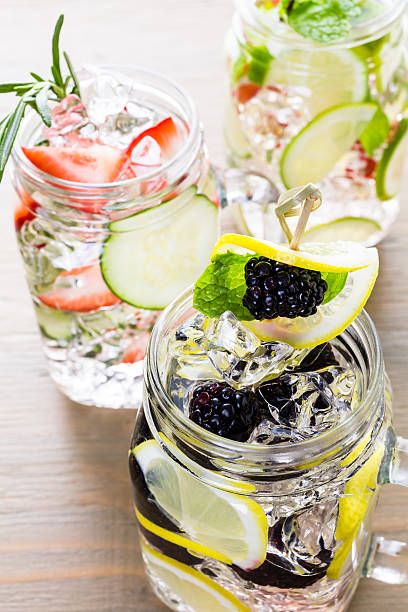 Our recipe is for pineapple and raspberry vitamin water.
Take around 120g of cubed pineapple and 120g frozen raspberries, half of a lemon or lime, a medium sized piece of fresh peeled ginger cubed, 2 sprigs of fresh mint, a litre of water and some ice cubes. Crush the ginger in small bowl and add to a large 1.5L pitcher, before tearing the mint and adding to the ginger. In your bowl, add the fruit and crush with a wooden spoon to release the beautiful flavours and add to the pitcher.
Add your ice, and then the litre of water and pop the pitcher in the fridge for at least an hour. The longer you leave it before drinking, the better it will taste. Et voila! Your very own vitamin water! If you fancy adding even more of a twist, why not add your own selection of fresh herbs to the water too for a yummy fragrant water! You can use whatever fruits, vegetables or herbs that you like so get experimenting to find your own personal tasty blend.
Your fresh fruity water should last you around 3 days in the fridge.
And remember, you can use the fruit that's left in the pitcher to make a smoothie. Just add a bit more fruit of your choice and pop it in a blender with water.
---
Related Stories: