The winter and festive season is a great time to incorporate more brussel sprouts into your diet and they don't need to taste boring! Here are a couple of tasty recipes for you, one vegetarian and one for the meat eaters.
Brussel Sprouts with Apple and Pecans
---
INGREDIENTS
2 pounds Brussels sprouts, washed, trimmed, and halved
2 onions or shallots
Sea salt and freshly ground pepper
200 ml's of white wine
200 gm's of pecans
zest of 1 organic lemon
A knob of butter
1 apple
300 gm's of pecan pieces
Roughly chopped flat leaf parsley
Grated parmesan or goats cheese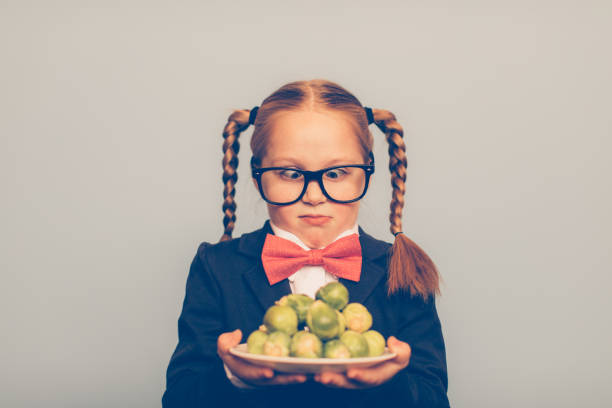 METHOD
Heat the oven to 180˚C and select a medium sized baking dish.
Add 1 kilo of trimmed and halved Brussels sprouts to the dish, then add the 2 finely diced onions or shallots and some sea salt and freshly ground pepper. Mix these together and then pour in 200ml's of white wine, finally add some cubes of butter on top of the mixture.
Now pop the dish in the oven for 30 minutes.
Remove the dish from the oven, you should notice the sprouts are just starting to change colour and caramalise. Add the zest of 1 lemon, 1 diced apple 1 cup pecan pieces, and 1 teaspoon of chopped fresh parsley.
Stir together, cover with tin foil and return to the oven for a further 15 minutes. The apples and the Brussels sprouts should now be tender.
Serve in a bowl and add grated cheese to taste.
Brussel Sprouts with Bacon, Mushrooms & Garlic
---
INGREDIENTS
1 kilo of sprouts
6 rashers of smoked (streaky) bacon, cut into bite-sized pieces
200g of mushrooms
knob of butter
3 cloves of garlic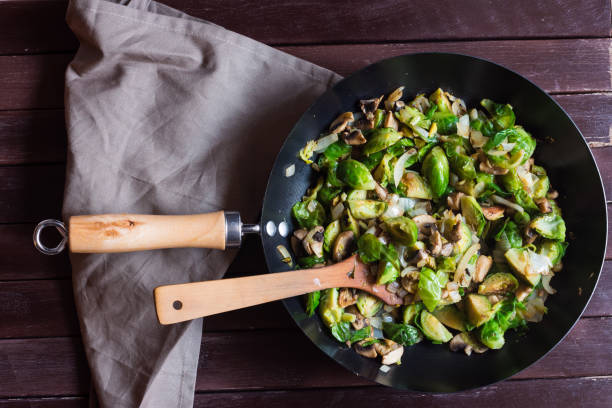 METHOD
Halve and trim the sprouts then bring a large pan of salted water to the boil and add the sprouts. Simmer for 3 minutes, they want to be crunchy when you remove them from the water. Allow the sprouts to cool or rinse them under a cold tap.
Next melt a small knob of organic butter in a large frying pan and add the organic bacon and the mushrooms and gently fry for 5 minutes or so. Then add the cloves of garlic and continue to gently fry.
Once the bacon starts to crisp and golden then return the sprouts to the mixture, gently stir to bring the sprouts up to temperature and then serve.
Related topics you may like to read:
---