A tasty, refreshing and hydrating summer smoothie – dairy free and refined sugar free.
Serves 2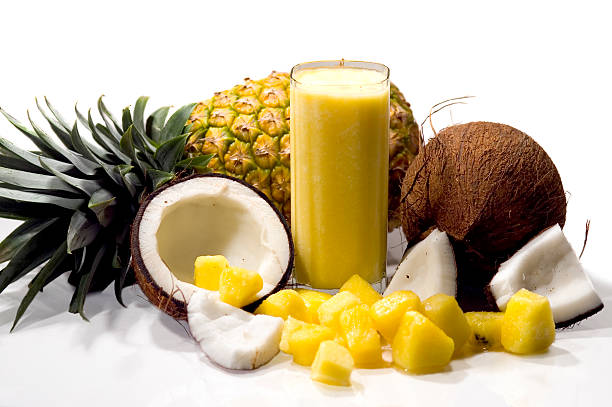 INGREDIENTS
---
1 medium banana (ripe and peeled)
¼ cucumber
1 cup of fresh or frozen pineapple or mango (6 chunks)
1 small handful of mint
½ inch (2.5 cm) piece of ginger (or less)
1-1.5 cups of fresh coconut water (230-345ml)
Crushed ice.
METHOD
---
Combine all ingredients in a high speed blender until smooth.