Whether the Paleo diet is a new diet "fad" or an effective lifestyle programme – it has been up for a lot of debate recently. However, research from a small study suggests that the Paleo diet has positive effects on heart health.
Author Chad Dolan from the University Of Houston Laboratory Of Integrative Physiology has said; "Very few studies have examined the Paleo diet in seemingly healthy participants, despite the prevalence of this dietary practice in health and fitness enthusiasts."
The study
Eight people who consumed a Western diet (high in processed foods) switched to eating a Paleo diet for eight weeks. The participants were given information about the Paleo way, sample Paleo menus and were told that food quantity was unrestricted during the eight weeks.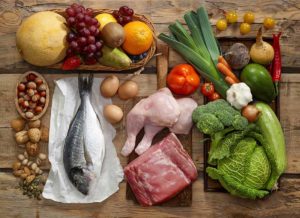 The results
The researchers concluded that the participants showed a 35% increase in levels of interlukin-10 (IL-10) (which is a signaling molecule secreted by immune cells) – a low level of this can possibly foresee an increased risk in heart attacks. It is believed that a high IL-10 levels may neutralize inflammation and therefore provide protection for blood vessels.
Participants consumed 44 per cent less grams of carbohydrates on the Paleo diet plus around 22 per cent less calories during the eight weeks. Whilst the study wasn't focused on weight loss, they found that the participants did lose weight after the eight weeks.
What now?
"This study's findings add to the possibility that short-term dietary changes from a traditional Western pattern of eating to foods promoted in the Paleo diet may improve health — or, at the very least, the diet does not have negative health implications in terms of the parameters we studied," Dolan said.
This current study is just the beginning and the researchers have planned to conduct a much larger study with more participants – stay tuned.
---
Related diet topics:
Paleo bread recipe:
---