Treatment Bundle
€700
Take full advantage of all the treatments on offer at Amchara with this reduced rate treatment package. The Big Bundle is a 10 credit treatment package: Health Mentoring counts as 2 credits and Indian head or Abdominal Colon count as 0.5 credit.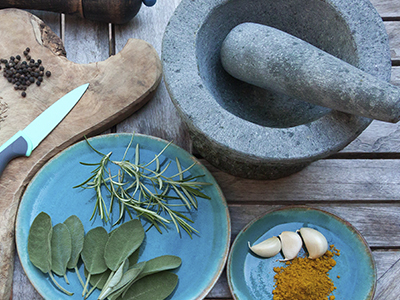 Health Mentoring
€150.00
If you want to delve deeply into your dietary health and have long-term ideas and plans suggested for you, then a Health Mentoring is the perfect solution. These 90-minute sessions enable you to go into depth about your health challenges and explore strategies and approaches to support you and Change for Good.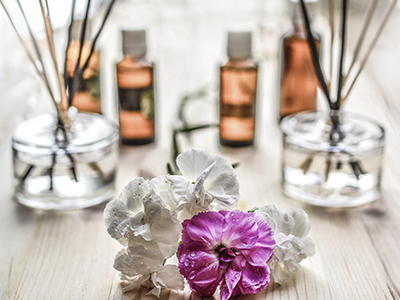 Aromatherapy Massage
€80.00
A gentle caring massage treatment that combines essential oil blends with therapeutic massage; This may be particularly beneficial in times of emotional stress or after illness.  Aromatherapy massage will leave you feeling balanced and relaxed.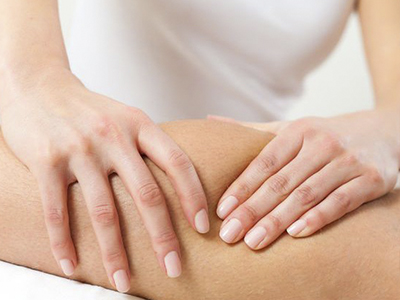 Lymphatic Drainage Massage
(Manual Lymphatic Drainage)
€80.00
Lymphatic Drainage massage helps improve function of the lymphatic system and works by gentle, rhythmical movements of the skin that encourage the contraction of the lymphatic vessels. This increases the metabolic waste products and excess fluid to be removed from the body's tissues and enter into the lymphatic system, as unlike the cardiovascular system, the lymphatic system does not have its own pump system. It also stimulates lymph nodes to produce antibodies and carry substances vital to the defence of the body. A Manual Lymphatic Drainage massage is a wonderful aid to a detox.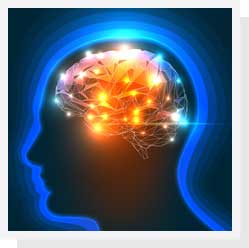 Emotional Support and NLP Coaching
€180.00
For true health and wellbeing we must consider the mind and our emotions just as much as the body. Stress, negative emotions and unhealthy behaviours all have a significant effect on our wellbeing and, just like any other toxin, when left unresolved they can ultimately be the cause of reduced immunity, illness and disease. NLP coaching (Neuro-Linguistic Programming) will help you to resolve any issues that may arise as part of your journey at Amchara or any other general issues you may wish to work through whilst you are here. It is based on well-established and effective techniques which can be used to help you change your behaviour and, importantly, change your thinking – empowering you to transform life's stresses into opportunities and enhance your personal growth, improving your emotional health and physical wellbeing.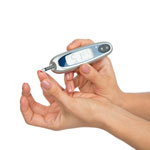 Food Intolerance Test
€140.00
Food Detective measures IgG antibodies which may be linked to inflammatory conditions in the body, manifesting in a range of health issues. It entails a pin prick blood test used to identify intolerance's to 46 of the most common offenders.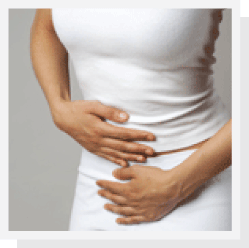 Colonic Hydrotherapy
€90.00
Colonic hydrotherapy can be an important part of your detox process. When you start any detox cleanse, the built-up toxic waste material removed from the liver, lymph, blood and fat tissues is dumped into the bowel. A colonic treatment will clear the waste, tone up the bowel, rebalance the gut microbiome and allow the colon to be restored to optimal function. It will leave you feeling lighter, more energized, cleaner and clearer. This treatment is highly beneficial to speed up the detoxification and obtain faster cleansing results whilst fasting. 3 sessions per week are recommended for those on the fasting programmer. Our colon hydro therapist is available to discuss your personal treatment requirement and the number of colonics that would be suitable for your individual health status.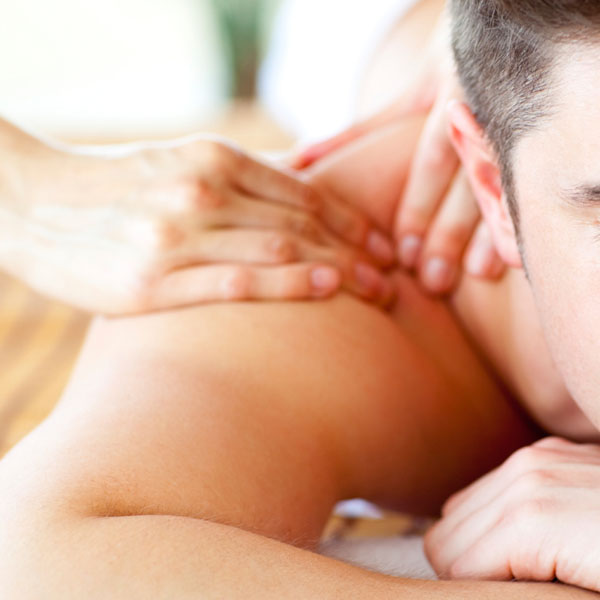 Swedish Massage
€70.00
This is an excellent way to reduce any emotional stress you may be experiencing during your detox programme. Massage can also promote fertility and help overall wellbeing. Swedish massage uses light gliding strokes called effleurage to melt away tensions and stress. Deep Tissue massage incorporates much deeper pressure into the muscle layers and can be more beneficial in releasing energy blockages and stubborn knots embedded deep in the muscle fibres. Lymphatic Drainage techniques can be applied to stimulate the body's lymphatic system which helps to remove waste products and toxins from the body.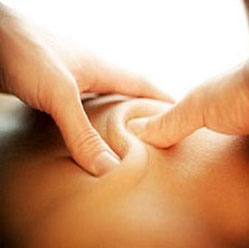 Deep Tissue
€80.00
Enjoy a full body massage to melt away tensions and stress and to enhance the benefits of your detox.  Deep Tissue Massage incorporates much deeper pressure into the muscle layers and can be more beneficial in releasing energy blockages and stubborn knots embedded deep in the muscle fibres.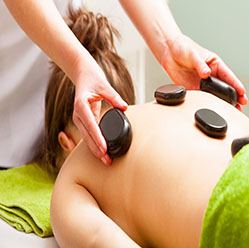 Hot Stone Massage
€80.00
Hot Stone Massage is a highly detoxifying massage using Swedish or Shiatsu techniques. Heat from the stones relaxes the muscles and stimulates the circulation, allowing toxins to travel to the surface of the skin. Oil is applied to the body to ensure that the stones glide easily over the skin inducing a deep state of relaxation and serenity.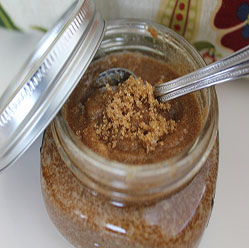 Sugar Body Scrub
€80.00
This treatment uses brown sugar and is a full body exfoliation to remove dead skin cells, to stimulate the lymphatic system in order to help move toxins out through the systems.  The second part of this treatment is a back massage that helps to relax and soothe away any muscle tension in the back and shoulders.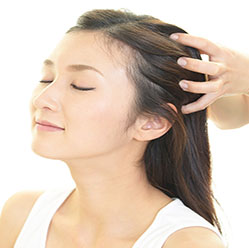 Blissful Head Massage
€80.00
This treatment is a select blend of massage techniques focused on releasing stress and tension in muscles and joints of the head, shoulders, arms, neck and face.  The treatment is performed seated and is a wonderfully relaxing treatment which helps to relieve detox symptoms such as headaches.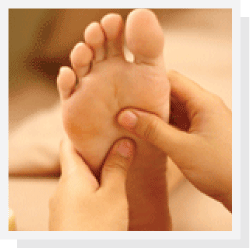 Reflexology Foot Massage
€70.00
Get grounded and re-balanced. Specific pressure point work on the different body reflex areas of the feet in combination with traditional Swedish massage technique to release tension in the calves makes this a wellbeing booster.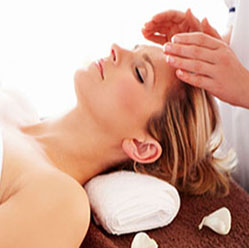 Reiki
€90.00
An ancient Japanese art form that works with the universal light force known as 'Rei/Ray' (ray of light) to heal the subtle energy body.  Light pressure of hands may be used, but mostly no touch at all is needed.  This treatment combines a 45 minute reiki session with a 15 minute consultation.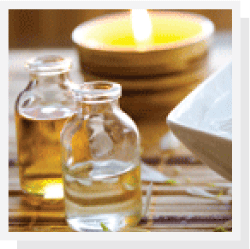 Organic Facial
€80.00
This facial treatment combines the beneits of organic products from 'Green People'. It is a hands on custom made facial mixed up to beneit all skin types and needs.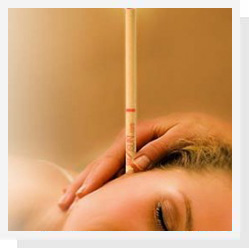 Hopi Ear Candling
€60.00
Ear candling is an ancient natural therapy used to cleanse, purify, heal the ears as well as relieve sinus issues.  This treatment is soothing, calming and protects the irritated areas.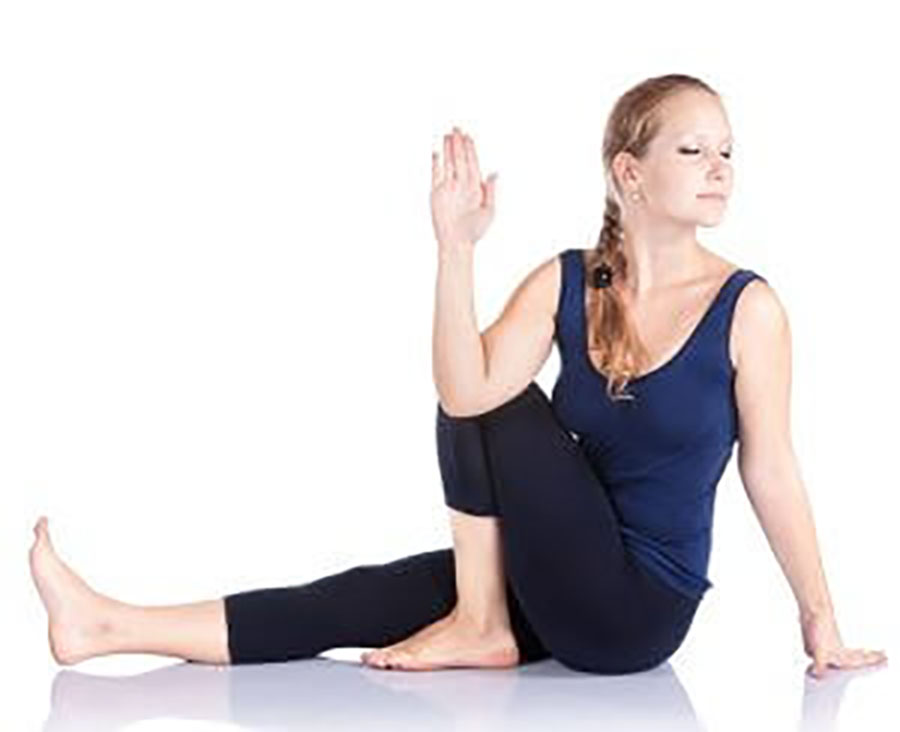 1:1 Yoga
(Personal Yoga)
€70.00
Working one –to-one with an instructor to ensure that the yoga you practice is responsive to how you are in mind, body and spirit at the time of your session. You benefit from personal adjustments and modifications to your postures and a sequence that suits your unique and specific needs.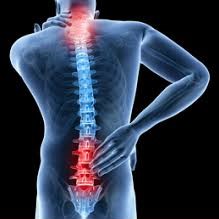 Physiotherapy
€80.00
Our physiotherapy sessions are for those who seek relief from chronic pain and acute injury. Over several decades, we develop postural distortions that can lead to muscular spasms, injury and reduced movement. A session with our physiotherapist can help address these issues through a combination of movement and exercise, manual therapy and acupuncture. Acupuncture is used during the treatment as part of an integrated approach to assist in the management of pain and inflammation and to aid the body's healing processes. Following the session, a personalised after-care programme will be emailed to you.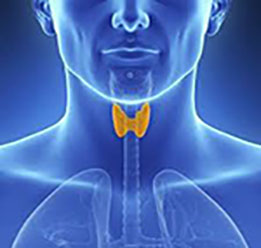 Thyroflex Test
(Thyroid Functional Test)
€60.00
Thyroflex is a new technology for screening the thyroid which gives immediate test results. The test will give an indication whether your thyroid is over or under functioning, and you can also learn how it affects many aspects of your health with a simple reflex test.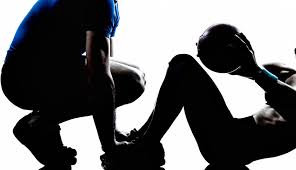 Personal Training
€70.00
Working one to one with a qualified personal trainer providing all types of training such as - Circuit training, Super setting, TRX, Boxing Basics and more. Also measuring strengths and weakness with fitness assessments. These fitness assessments may also be performed before, during or after an exercise program to measure your improvements in physical fitness.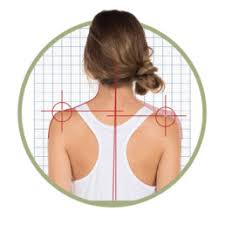 Postural Assessment
€80.00
A postural Assessment is for those who wish to gain a clear understanding of their muscular imbalances through the shoulders, spine and hips. These postural distortions create weakness and tightness throughout the musculoskeletal system. This can affect not only day to day movement but can create energetic blockages that affect breathing capacity and energy levels. Understanding spinal alignment and how to 'feel and be present' in correct posture can help prevent pain and injury developing and is key to maintain optimum agility and flexibility through the joints. Following the session, a personalised postural programme will be emailed to you.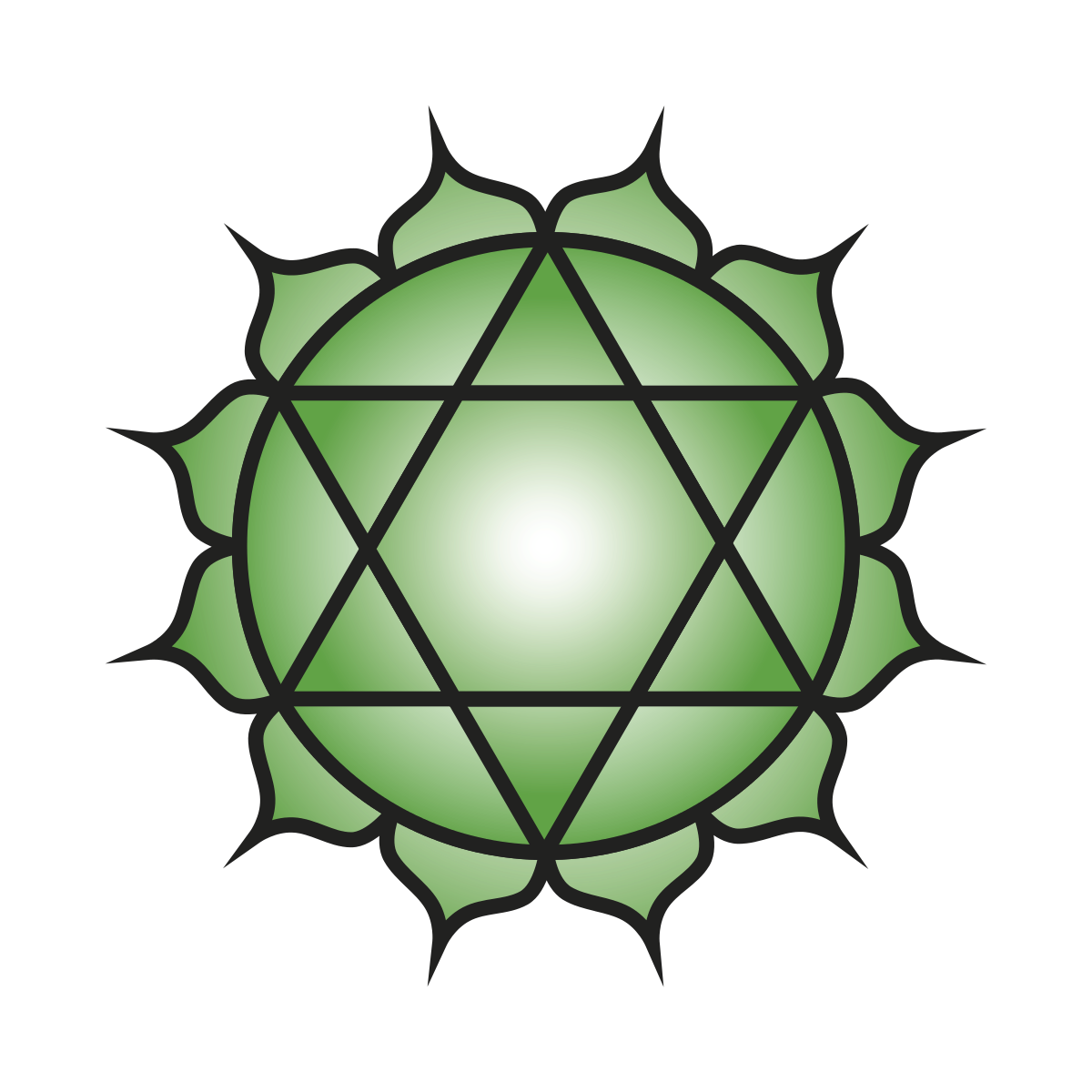 The Heart Chakra Facial
(Amchara Malta's Signature Facial)
€130.00
The Heart Chakra is the center of your deep bonds with other beings, your sense of caring and compassion, your feelings of self-love, generosity, kindness and respect. Our therapist uses Rose Water and beautiful organic essential oils of rose otto, neroli. These oils help keep collagen to an optimum level, therefore this facial is deeply anti-aging. Tension is released from the neck, shoulders and arms at a slow rhythmic pace to ensure you're feeling blissful. You can be guided through a spiritual meditation during your 60 minute treatment, with the treatment closing with an ayurvedic foot massage using various techniques of reflexology and acupressure.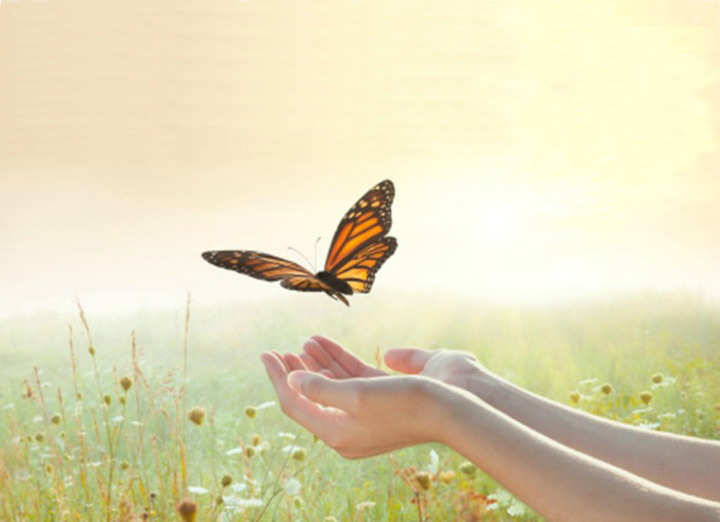 Emotional Support
€120.00
Most, if not all of us experience personal difficulties at some stage in our lives, therefore it is quite normal to reach out and ask for help whilst we are experiencing these personal difficulties. Our experienced therapist can help support you if you wish to discuss any issues that may arise as part of your stay here at Amchara, or any other general issues you may wish to work through whilst you are enjoying your stay at the retreat. Fasting and detoxing does not only invoke a physical release but also an emotional release, and it's not uncommon for old memories or trauma to resurface long after we may have considered they were dealt with. There may also be deeply engrained patterns of behaviour that are stuck from which you feel are difficult to escape, and are preventing you from moving forward in life. During your time with us our emotional support therapist can help you to work through any issues that are currently very present in your everyday life, or work through any old emotional upset or trauma that may surface again inducing feelings of sadness or feelings of being overwhelmed. The sessions will be held in complete confidence and in a safe space where you can openly talk.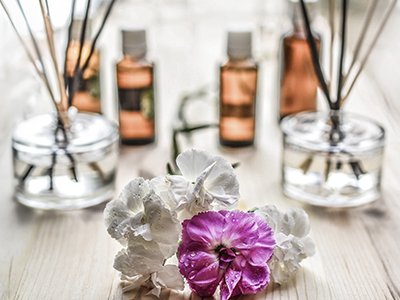 Men's Facial
€70.00
A no nonsense treatment specifically designed for men. Skin is thoroughly cleansed using an exfoliating & invigorating facial scrub. Our highly trained therapist will use deep lymphatic drainage massage to eliminate toxins which can build up causing tension & migraines. You will have your own personal prescription of essential oils blended for you depending on your skin type. A deeply relaxing & highly beneficial treatment.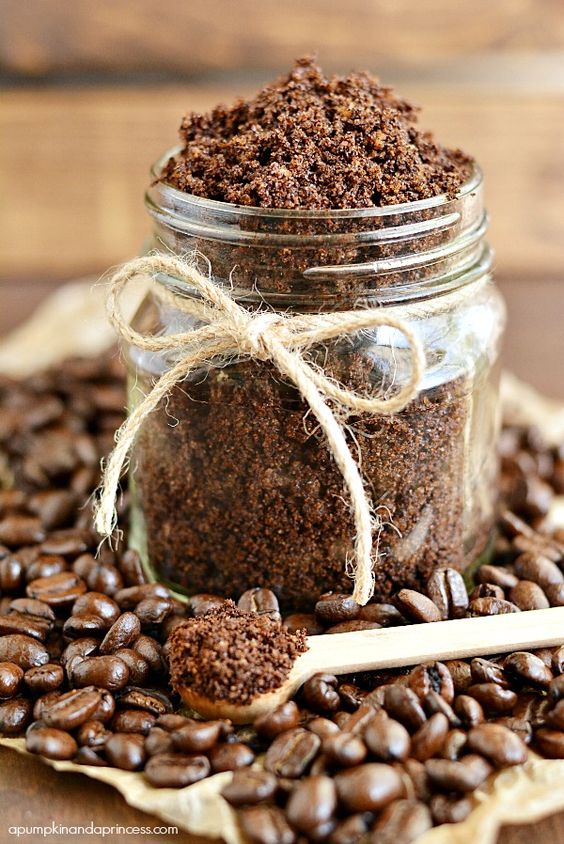 Invigorating Coffee Body Scrub
€90.00
An all over body scrub using Arabica coffee & an uplifting synergistic blend of essential oils & Almond oil. An invigorating & exfoliating treatment which helps eliminate toxins from the body which if left untreated can cause cellulite, psoriasis, Eczema & poor circulation.