There is much conflicting advice when it comes to healthy eating and weight management and there is an equal amount of pain and suffering when it comes to our relationship with food and body.
Obesity is on the rise and with it increasing concerns around body image, overeating, binge eating, emotional eating and unwanted food habits. The nutrition field is filled with different type of diets which either aim at reducing calories intake or manipulating how the metabolism work by changing ratio of fat to protein to carbohydrates resulting in high carbohydrate, low fat diets, high protein diets, low carbohydrates diets, low fats, moderate carbohydrates diets or high fat and low carbohydrates, the combination are endless.
none of these types of diets address the roots causes behind the weight increase
They merely manipulate calories intake and metabolism for quick results.
Furthermore, they are not focusing the attention on nourishment of the body or the whole person and are merely a temporary fix to look better, to allow us to lose weight in time for the summer season, a wedding, a special occasion but they do not offer a long term healthy solution to weight management.
The calorie myths and low carbs and low fats type diets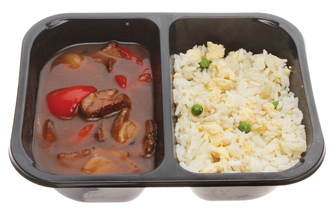 Following a poorly done single scientific study in the mid 20th Century that was only debunked many decades later. People have been lead to believe that the best way to lose weight is to eat a low-calorie diet, following the principles that...
weight = calories in – calories out
and that all calories are the same, no matter their source.
Since fat has more calories per gram than protein or carbohydrates, we have been told for decades that the easiest way to lose weight is to reduce the total number of calories either by cutting down fat or by eating a low carbs diet.
We have also been told to increase our exercise so, in simple terms the message from the experts and from the government has been "to eat less and move more" and that the reason that we eat too much is lack of will power.
The low calories approach pays no consideration to the quality of the food consumed or to any other physiological and emotional factors intrinsically related to weight regulation.
Unfortunately, this rudimentary logic is still at the core of many diet plans (Weight Watchers, Slim Fast, Cambridge Diet etc.), which encourage people simply to cut down calories, often substituting foods with unhealthy products low in fats and carbs and laden with additives such as artificial flavorings, sugars, preservatives and colorants.
Following these diets, your weight eventually decreases but so does your metabolic rate with the consequent lack of energy which makes it difficult to adhere to any exercise routine or indeed to cope with everyday life demands. Your food is restricted, boring, lacking in nutrients, leaving you with cravings and low moods.
Restricting all kind of fats fat has negative effects on our health as it is needed for many essential aspects of our health. The cells membrane is made of fats, fat is the precursor molecule for the production of sex hormones and DHEA, the "youth hormone", we need fat for vitamin D synthesis and for the absorption of other fat soluble vitamins, we need it for the formation of bile, some fats have anti-inflammatories property and are needed for brain health, balanced moods and to stave off dementia and cognitive decline.
This incorrect conventional approach to weight loss has been commonly dispensed for decades, and as a result government statistics show that since the 1960s the intake of calories per capita and the percentage of calories we eat from fat have steadily been decreasing. However, the latest data compiled by the Health and Social Care Information Centre shows that the proportion of adults with a healthy body mass index (BMI) fell to just 34% in men and 39% in women during 2011 whilst obesity rose to 24% for men and 26% for women.
High protein-low carbohydrates type diets
Another type of diet is that focusing on high ratio protein to carbohydrate intake. The concept behind these types of diets ( Atkins, South Beach Diet, Protein Power Diet, Stillman Diet) was first introduced by late Dr. Atkins, is a switch to fat and protein metabolism which favors fat and proteins as main fuel, including the body fat reserves. The byproduct of fat metabolism are ketones which are excreted in the urine. This process is called ketosis. A low carbohydrates diet kick starts weightloss because the body is forced to utilize its short term stores of glucose, glycogen, which are stored in the liver and muscle. For every pound of glycogen the body stores 3-4 pounds of water, so the immediate weightloss is impressive but is mainly form glycogen and water losses rather than fat tissue.
A review of all high protein/low carbohydrates diet studies concludes that weight loss is principally associated with decreased calorie intake. An Atkins-type diet works but the results are due to eating less in general and this is attributed to the regulation of blood sugar. The negative side of high protein diets, especially in the long term, apart from their unsustainability, limited variety and restriction of foods type, is that they are linked to increased risks for the development of kidney and bone problems and because of their typically high content of meat and dairy products they also increase the risk for breast and prostate cancer risk.
Fad diets
Too many to mention, they come and go promising miracle weight loss, with no scientific background, unbalanced not only as far macronutrients but also for their lack of micronutrients, vitamins, minerals and phytochemical. The common denominator in all these weight loss solution is a quick fix with little effort, they tend to promote weight-loss pills, shakes, meals substitution or cut our singular foods or food groups. Needless to say that they don't give long term results and are detrimental for metabolic rate and health.